Common Florida Road Hazards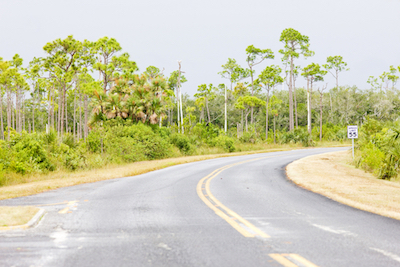 Florida roadways can be dangerous for drivers and some hazards have the potential to cause accidents which may result in serious injuries. Risks such as these can be created by factors such as weather conditions, construction, poor road maintenance, and the conduct of other drivers. Here is some important information about Florida road hazards:
Drunk and Drugged Drivers
It is no secret that driving under the influence of drugs and alcohol is not only illegal but highly dangerous. Thousands of people die each year in Florida due to drunk and drugged driving collisions. Unfortunately, although this danger is widely known, this does not stop people from getting behind the wheel under the influence. To avoid being in an accident with an inebriated driver, it is vital to be aware of the vehicles around you and to drive defensively. Watch for signs such a swerving in and out of lanes, driving excessively slow or fast, and erratic driving. If you suspect you are near a drunk or drugged driver get as far away from them as possible and call and report what you have seen to the police.
Negligent Driving
All drivers have a responsibility to one another to operate their motor vehicles safely. This includes obeying posted speed limits and observing other traffic laws. When drivers fail to drive at a safe speed, yield the right of way, or drive in response to weather conditions, they may be negligent for anything which happens as a result of their carelessness. Being alert and conscious of your environment and obeying traffic laws can help you avoid an accident with a negligent driver.
Weather Conditions
Florida drivers are often faced with heavy rain and storms on the road. Driving conditions can become unsafe very quickly in intense weather conditions. If you are caught on the road during a storm, drive slowly and be aware of limited visibility. If you are having problems with sliding or hydroplaning ease your brake slowly and steer into the direction of the skid. If you feel you cannot operate your vehicle safely, pull over if possible and wait for the conditions to improve.
Hazardous Roadways
Florida roadways are often under construction or have conditions which require repair. Hazards such as potholes, uneven pavement, missing road signs, and construction barriers and debris can create dangers on the road. Watching the road closely for pavement conditions is critical. Additionally, exercising caution in construction areas can help you be responsive if you need to suddenly stop or merge into another lane.
Contact the Draper Law Firm
While being conscientious and careful on the road can help you circumvent a collision, it is sometimes not possible to avoid an accident caused by a roadway hazard. If you suspect that a road hazard caused your motor vehicle accident, you should contact an experienced personal injury lawyer today.
The knowledgeable motor vehicle accident attorneys at the Draper Firm can help you assess your case and pursue a claim against the party responsible for your accident. If you need advice concerning your motor vehicle accident, please contact us to schedule a free consultation. We invite you to learn more about our firm here.