About Us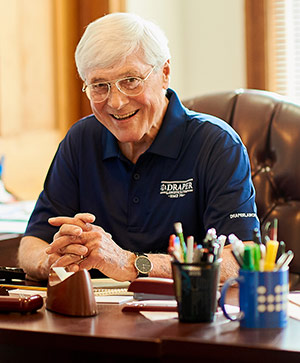 Draper Law Office was founded in 1984 and has locations in Orlando, and Kissimmee, Florida. Centrally located in greater Orlando, we handle cases in most Florida courts. Our attorneys and staff are dedicated to giving the best possible legal representation to our clients. Our commitment to service begins with the belief that concentration in limited areas of the law promotes successful results.
Because we practice daily in specific legal areas we are alerted to changes in the law that may affect cases. Our knowledge in personal injury, and family is comprehensive.
We have invested in personnel and resources to further serve our client's needs. The majority of our staff has been with us in excess of 10 years and our smaller size allows for individual attention. Our case managers have many years of adjusting experience and assist the attorneys in collecting facts and analyzing the value of claims and settlement offers.
We make sure our clients understand their cases and prepare them for court, should it be necessary. Phone calls are returned promptly, clients are updated regularly and legal fees are clearly explained.
In short, we focus on each individual client, because our client's satisfaction is the best measure of our success.