How Can I be Injured in a Theme Park?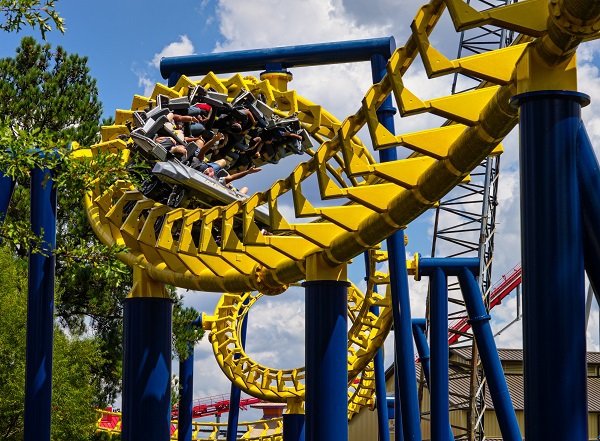 Florida is home to many theme parks and water parks. Disney World, Universal Studios, and many smaller theme parks make Florida a popular vacation destination for people from around the world.
Theme parks are known for being crowded, high-energy, and home to extreme rides that launch, drop, and thrill riders. When reasonable precautions are not taken to ensure theme park visitors' safety, injured guests can seek compensation for their damages from park operators. Theme park owners, just like owners of all other types of private property, are liable for the injuries suffered due to their negligence.
Slip and Fall Accidents
Slips and falls can happen anywhere. Wet floors, uneven walkways, obscured potholes and other hazards, and broken steps and handrails can all put individuals at risk of slipping, falling, and being injured.
Ride Malfunctions
When a theme park ride malfunctions, its riders can be injured. A few examples of ride malfunction that can harm riders include:
Collisions between ride cars;
Electrical malfunctions that shut rides down or harm riders;
Gas, chemical, or electrical fires;
Brake failures; and
Damage to ride cars, tracks, or decor due to poor maintenance or accidents.
Drowning and Other Water-related Injuries
With rides that involve water, like log flumes and water slides, the water poses additional injury risks. Victims can drown, which can occur in the water or even hours after exiting the water. Other ways victims can be injured in the water include being pulled under or slammed into walls or other objects by strong currents, becoming ill after contact with contaminated water, and suffering adverse reactions to chemicals in the water like chlorine.
Injuries Due to Safety Negligence
Sometimes, a theme park visitor is injured on a ride not because the ride is somehow faulty, but because the ride's operators failed to properly secure the visitor. When a safety bar is not locked into place or pushed far enough to keep the rider secure, the rider can be jostled around in the car or fall from it completely, both of which can lead to serious injuries. Other types of ride operator negligence that can lead to rider injury include:
Launching ride vehicles in too close of succession, giving them an unsafe following distance and increasing their chances of collision. This can happen with rides like log flumes and water slides;
Failing to enforce posted rider rules, such as height and dimension restrictions; and
Failing to perform ride safety tests according to park policy.
Draper Law Office Can Help you Pursue Compensation for your Theme Park Injury Damages
If you are suffering from an injury you suffered in a theme park due to the park management or owner's negligence, you could be entitled to recover monetary compensation for your related damages. To learn more, schedule your free, no-obligation consultation with Draper Law Office today by calling us at 866-767-4711