How Health Insurance Works With Florida No-fault Insurance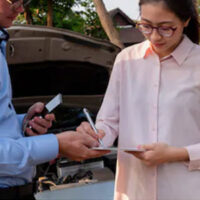 If you are injured in a car accident in Florida, you will probably be using your own auto insurance to some extent. This is due to the state's "no-fault" insurance system, which requires you – in most circumstances – to file a claim with your own insurance company. You do this under the personal injury protection (PIP) policy of your insurance. Under your PIP coverage, you get minimal coverage for basic types of medical care following an accident, like your ambulance and hospital bills. But it is indeed limited. It is more of a procedural hurdle than a recovery.
In order to pursue compensation from the negligent party who hurt you, there is a requirement that you first file your PIP claim, plus you must meet other statutory requirements. Assuming these are all met, then you can file a lawsuit for your damages. A Kissimmee trial lawyer can assist with maximizing your recovery after an accident. First, however, a lot of people worry about how this will affect their ability to rely on health insurance. Fortunately, Florida law specifically takes this into account.
Cost Sharing Between PIP and Health Insurance 
Under Fla. Stat. 627.736, the no-fault law in Florida says that medical providers, such as the hospital, a chiropractor, physical therapist, or ambulance service, can only be paid up to 80% of the Medicare fee schedule rate for services. This is the amount PIP will pay. The balance after this is paid will then be submitted to health insurance for further contractual payments, which kick in to pay a proportional fee share. In total, the provider will be paid roughly the same as what they would if they just submitted to health insurance, but in some cases, the payment is a bit more generous than a pure health insurance claim.
How Liens are Handled 
If you do recover a substantial amount from the other party who harmed you, then you will likely need to resolve liens. This means any unpaid medical provider could potentially place a lien on your case, seeking to be paid out of your financial recovery. This is only fair, but a lot of people misunderstand it, thinking that because they have health coverage and PIP no-fault coverage, they should not be required to pay these expenses.
The truth is, however, the money you receive is intended to compensate you for things like pain and suffering, but it is also to compensate you for medical expenses. So if someone else paid your medical expenses, then they should receive a refund. On the bright side, an experienced Florida lawyer will understand this and take it into consideration as part of their negotiations with the insurance company.
Help is Just a Phone Call Away 
If you or someone you love have been injured in a motor vehicle collision in central Florida, don't let an insurance company take advantage of you. Give Draper Law Office a call today. The call is free, and you can speak with a Kissimmee auto accident lawyer about your case without any upfront cost. In fact, we cover all of the expenses relating to your case, and we only get paid if you do. So, there's no risk and no obligation. Just contact us today, or find us online to learn more.