Know Your Rights If You've Been Injured In An Accident While Using Uber or Lyft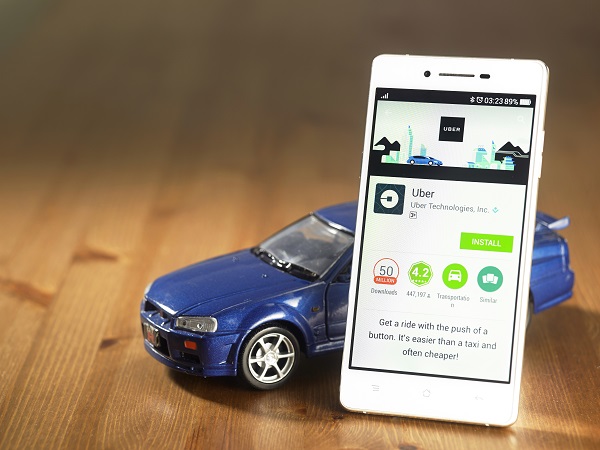 Uber and Lyft are popular rideshare services that offer rides similar to a cab ride, but through the use of an app and the drivers use their personal vehicles. If you are injured in an accident while taking a ride from an Uber or Lyft driver, it may be your driver's fault, or it may be the fault of the other driver. Regardless, the accident is not your fault.
The question then is: what insurance policy will pay for your medical care, lost wages, and pain and suffering?
In Florida an Uber or Lyft driver's personal auto policy will likely deny coverage because the driver was receiving a fee to drive, similar to a commercial driver, not someone driving their car for personal use.
Medical Bills and Lost Wages Under Florida Personal Injury Protection
Florida offers personal injury protection rights and benefits under the Florida Motor Vehicle No-Fault Law. All Florida residents who own a motor vehicle are required to purchase Florida Personal Injury Protection (PIP). As long as you are the named insured, you are covered by PIP.
The Florida Motor Vehicle Law does two things:
1. It establishes a limited exemption from liability for injuries caused to others in an automobile accident; and
2. It establishes personal injury protection (PIP) benefits to pay for certain losses resulting from an accident.
The Florida Office of Insurance Regulation explains your PIP rights and benefits in their Notification of Personal Injury Protection Benefits.
PIP benefits are paid by your own insurance company, regardless of who was at fault in the accident. If you are covered by PIP, then PIP should pay for 80% of your medical bills and 60% of your lost wages, up to $10,000.
Health Insurance in Florida
Your health insurance policy should pay medical expenses that excided what PIP will pay. Between PIP coverage and your health insurance coverage, at a minimum you can get the necessary medical treatment for your injuries. Understand that if your health insurance pays your medical expenses, they may later have a right to be reimbursed from a settlement or judgment amount you receive in your case.
Making a Claim Against Other Insurance Policies
If you were injured in an accident when taking an Uber or Lyft ride, then you may have a claim against the insurance policies carried by the ride share company (Uber of Lyft) and the driver's auto policy. However, actions you may bring are subject to the Terms of Use you agree to when using the rideshare service. If the Terms of Use includes an arbitration clause that mandates all disputes be settled using arbitration, you may be precluded from bringing a claim in court.
Florida Legislation Addressing Rideshare Services
The relatively new rideshare options offered by Uber and Lyft created a gray area in insurance coverage and a gap in current laws. The Florida legislature is working to address these problems.
SB 340 and HB 221 are designed to address the legal requirements of "transportation network companies," and if enacted would apply to both Uber and Lyft. Under this legislation the companies would be required to insure drivers for at least $1 million when they are giving a ride. However, the required insurance would be significantly lower for the times when drivers are on duty but waiting to give a ride.
You can follow updates on SB 340 here and on HB 221 here!
If you have been in an accident with Uber or Lyft, you may find yourself in a situation where insurance companies are denying your claim. You need experienced attorneys by your side. Contact us 866-767-4711 for a free consultation.