Loss of Companionship Damages in a Wrongful Death Claim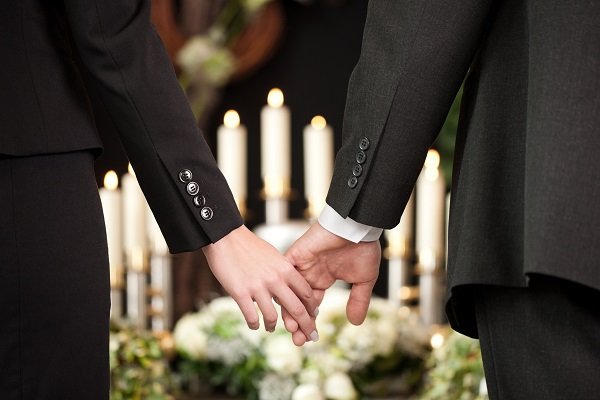 When a victim dies in an accident, his or her loved ones can file a wrongful death claim to seek compensation for the damages related to the victim's death. These include damages suffered by the victim's estate, such as the victim's lost earnings and his or her funeral costs, as well as the damages the family experienced directly, like the loss of the victim's companionship and love.
In Florida, a surviving spouse and minor children can recover compensation for the loss of a victim's companionship in a wrongful death claim. In certain cases, adult children can also recover this compensation, as can any other parties who can demonstrate that they were dependent on the victim.
What Does Loss of Companionship Mean?
Loss of companionship is sometimes known as loss of consortium. It refers to the deprivation the family members experience by losing their loved one, like the loss of the victim's mentorship, friendship, guidance, and emotional support.
Loss of companionship can also refer to the loss of the noneconomic contributions the victim made to his or her household, like performing household chores, driving loved ones to their appointments, and making regular improvements to the home. These, along with the emotional trauma the claimant experienced because of the death, are considered alongside the loss of the victim's love and guidance to determine an appropriate amount of compensation for a loss of companionship claim.
How is the Loss of a Victim's Companionship Quantified?
As you can imagine, quantifying an individual's companionship and love is not easy. Like pain and suffering damages in a personal injury claim, the loss of a victim's companionship is not tangible. When a wrongful death claim goes to court, the court may consider any relevant evidence presented to determine the extent of the claimant's loss of companionship damages. Evidence to support this type of claim can include:
Notes from a claimant's counselor or other mental healthcare provider;
Documentation of how the claimant's grief impacted his or her ability to work or perform household chores, like a letter showing his or her leave of absence from work;
Documentation showing the role the victim played in his or her household before the accident; and
Facts about the claimant's relationship with the victim, such as the length of their marriage, whether they had been separated or if there were allegations of abuse, and the claimant's reliance on the victim for emotional support, protection, and physical care.
Draper Law Office can Help you Pursue your Wrongful Death Claim
If you have lost a loved one in an accident, work with a member of Draper Law Office to pursue compensation for your related damages through a wrongful death claim. Contact our team now at 866-767-4711 or visit us online to schedule your free, no-obligation consultation in one of our two Florida offices: Kissimmee, and Orlando.