Water Park Injuries in Florida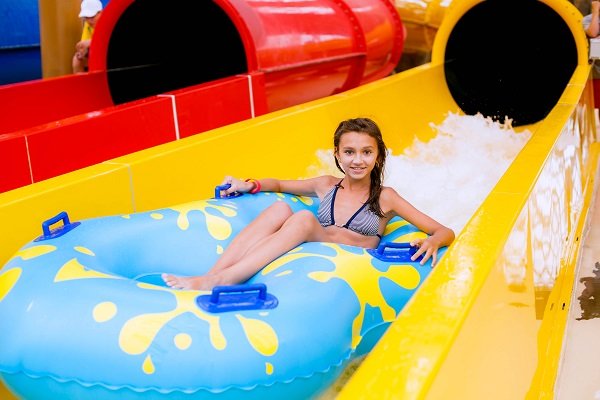 There is no shortage of water parks in Florida. Universal's Volcano Bay is now open, joining Florida favorites like Legoland Florida Water Park, Reunion Resort Water Park, Aquatica, and Disney's Typhoon Lagoon.
Water parks, like amusement parks and even regular municipal parks, contain equipment that can cause injuries to users if it is not maintained or used properly. Injuries can also occur in these settings due to poor design, low lighting, and unmanaged hazards. When this happens, the park's owner or management company may be liable for the victim's damages related to the injury, such as his or her medical expenses and lost wages.
Injuries that can Occur in Water Parks
In a water park, there are many potential ways to be injured. These include:
Slip and fall injuries;
Being pinned between pieces of equipment;
Collisions with other park guests on rides;
Ingesting water;
Contact with metal bolts and other ride equipment; and
Injuries involving pool filters and water current mechanisms.
Injuries that can result from these accidents include:
Scrapes and cuts;
Friction burns;
Sprains;
Whiplash;
Strains;
Chlorine burns;
Illness from ingesting contaminated water;
Broken bones;
Head trauma;
Spinal cord injuries; and
Tissue damage.
Victims can also drown in water park attractions.
Who is Liable for Water Park Injuries?
When an individual visits a water park, he or she has the responsibility to follow park rules and use park equipment safely. When an individual is injured because of his or her own actions, he or she is generally not entitled to recover compensation for the resulting damages.
Park owners have the duty to remove any hazards from their properties and take reasonable care to prevent injuries in other ways, like keeping their parks clean and posting safety rules in conspicuous areas. When an injury occurs because of a preventable hazard, like a broken handrail or a water slide without instruction for proper use, the park's owner may be liable for the victim's damages.
Draper Law Office Helps Water Park Injury Victims Seek Compensation for their Damages
If you or your child have suffered an injury in a Florida water park, you have the right to file a personal injury claim to seek monetary compensation for your damages. To learn more, call Draper Law Office today at 866-767-4711 to schedule your free, no-obligation legal consultation in our office. We are here to help you determine the right course of action for your personal injury claim and provide you with the legal counsel and representation you need. Set up your consultation in one of our two convenient Central Florida offices today.