What is considered "Reckless Driving" and how can it affect me?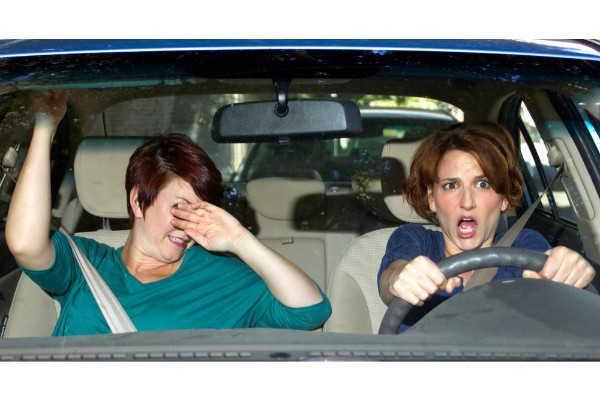 A motor vehicle collision can happen in a matter of seconds and in many cases are the result of a driver's reckless actions. While many of us have heard the term "reckless driving," it can be hard to grasp what that term means. Here is what you need to know about reckless driving and how it can affect you in a motor vehicle accident.
Reckless Driving
Florida law defines reckless driving as the operation of a motor vehicle in a manner that demonstrates a "willful or wanton disregard for the safety of persons or property." This act is criminal in nature and therefore includes punishment such as imprisonment, fines, and penalties. If you have been involved in a motor vehicle accident where the other driver was found to have committed reckless driving, you may be entitled to compensation for your damages.
Damages Due to Reckless Driving
Being injured in a motor vehicle collision can have devastating consequences. For instance, in addition to property damage, you may have issues such as those connected with lost wages from employment, medical bills, pain and suffering, long-term or permanent disabilities, disfigurement, or loss of capacity. If another driver's recklessness is to blame, you may be able to recover payment for these and other losses and expenses.
Proving Your Case
If you have been seriously injured in an accident of this nature, it is unlikely that you have been able to gather information regarding your claim. You need evidence such as a police report regarding the incident which can help you find out who witnessed the event and what findings the police have made. You will also want to find out about other data such as that observed by bystanders and witnesses and recorded on video devices in the area. Presenting evidence of your injuries and damages will also require access to medical records and possibly expert witness testimony and wage and employment details. Having an experienced personal injury attorney to assist you during this time is critical as they will know what you need and how to obtain it for your case.
Contact the Draper Law Office to Evaluate your Personal Injury Claim
If you have been involved in a car accident and believe the other driver was negligent contact us today to speak with an experienced personal injury attorney, who can fight for you. To properly evaluate your case contact the Draper Law Office online or by calling 866-767-4711 to set up your initial consultation in our office.