What to do After a Pedestrian Injury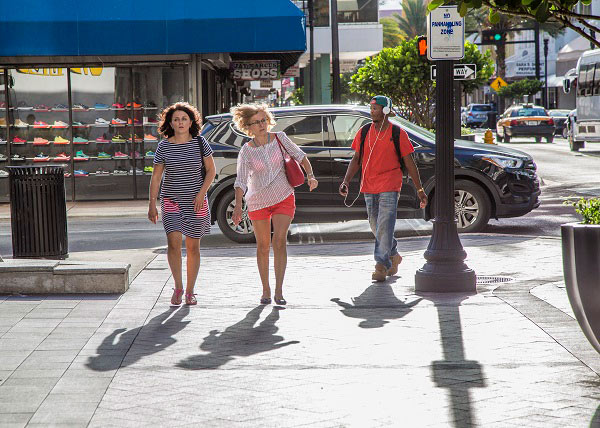 Motor vehicle accidents in Florida frequently involve pedestrians. In fact, according to a 2017 report by the Governors Highway Safety Association (GHSA) Florida ranked second in the nation for pedestrian deaths. Additionally, Florida has consistently been found to be one of the most unsafe places for pedestrians. Some of the reasons for these accidents could be distracted driving, a lack of safe sidewalk areas, and even the pedestrian's failure to observe crosswalk signals or decision to walk in a driving area. Given the frequency of these collisions, it is important for Florida residents to know what to do after a pedestrian accident.
Motorist and Pedestrian Responsibilities
Florida law requires that motorists take special care not to collide with a pedestrian they see while driving. Under the same statute, pedestrians also have a responsibility to observe the law and exercise caution while ambulating. If a driver hits a pedestrian because they failed to follow the law, they may be responsible for any damages sustained during an accident. Likewise, when a pedestrian does not observe the law and is struck, they may have some responsibility for the collision.
Steps to Take as a Pedestrian
The first thing to do following a collision as a pedestrian is to assess the extent of your injuries. If you require medical assistance, call or have someone call for an ambulance immediately.
If you are injured, make sure you are in a safe location and remain still until help can arrive.
If you can talk, interact with the driver and observe their behavior and comments. Take note if they appear to be under the influence of alcohol or drugs. They may also admit to being at fault.
If you are able, record your interaction with a cellular phone and take a picture of the motorist and their vehicle and license plate. It is not uncommon for someone who has struck a pedestrian to flee the scene.
Talk to any witnesses to the incident and get their contact information.
Contact the police and file an accident report. Cooperate during the investigation and provide the investigating officer with any requested information.
Contact a personal injury attorney right away. After being seriously injured in a pedestrian accident, proving what happened and recovering the necessary damages can be complicated. An experienced personal injury attorney will know how to gather evidence, interview witnesses, calculate your damages and help you recover the maximum compensation.
If you were hurt by a negligent driver while walking in Florida, the experienced pedestrian accident attorneys at the Draper Law Firm, are ready to help you with all aspects of your claim so you can focus on recovering from your injuries. Please contact us to schedule a free consultation. We invite you to learn more about our firm here.