What To Do After You Have a Slip-and-Fall Accident
Many people think slip-and-fall accidents are something that only happens up north during those icy winters, but the reality is, they happen here in Orlando, too. With the proliferation of theme parks (especially water parks) and other recreational activities for locals and tourists, you're just as likely to fall and hurt yourself after a slip here as anywhere else.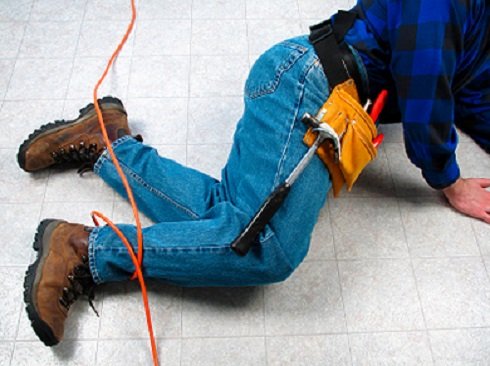 But after you slip and fall, it's vital that you know what to do just afterward, especially if you're hurt badly. Generally, you'll be suing the property owner, though in some cases, there may be other defendants, too. But it's not just as simple as saying you got hurt. You have to actually prove the owner of the property was somehow responsible. To be responsible, he or she has to have known there was an unreasonably dangerous condition and that dangerous condition must be what caused you to fall.
If you think you can meet that burden of proof, there are a few more steps you'll need to take before you sue.
Document, Document, Document
Especially if you're hurt, it's hard to think about documentation, but it's important. Many slip-and-fall accidents that do result in injury are exactly the types that land you in the hospital waiting for hours for medical attention. If that's the case, take that time to write down everything you remember. Here are some prompting questions.
What caused you to fall? That is, exactly what did you slip or trip on? Where was it? Why couldn't you prevent it and who was there to witness it? TAKE A PHOTO if possible.
Were there any visible defects or nearby objects that may have contributed to your accident?
Did a dangerous condition exist?
Were there any warnings of potential danger, such as actual signs posted by management or other types of indicators?
Write down anything and everything you can think of, even the conversation you recall having just before the accident (it's probably not relevant to your case, but it may jog your memory about something else).
Go See Your Doctor Immediately
Even if you think you're not hurt that badly, you should still see a doctor. Not only could your injuries be worse than you think, but it's very important to your case that you consult a doctor immediately. Tell your doctor all about the accident so he or she knows what to check for.
Contact an Orlando Personal Injury Lawyer
Even if your case seems cut and dry, you should contact an attorney to see what your options are. The court system can be more complicated (and certainly more trying) than most people realize, so it pays to feel out all your options, especially if you need help collecting evidence.
An experienced lawyer can ensure the entire process is as painless and efficient as possible, and since you pay nothing unless you receive a judgment, there's no risk. But if you don't contact a lawyer, you can risk not receiving the full value for your claim, especially if the at fault party is represented by counsel or, if you are dealing with an insurance company claims adjuster.
At Draper Law Office, we have experience in Florida slip-and-fall accidents, so we'll be able to assess your case and provide you with honest, reliable advice about how to proceed. And if after your consultation, you decide not to move forward with an attorney, you're under no obligation to utilize our services.
Regardless of the severity of your injuries, if someone else is at fault, you have the right to be compensated for your medical expenses and any other expenses you incur. Call Draper Law Office at 866-767-4711. The first consultation is free and there's no obligation.