What You Need to Know About Pedestrian Accidents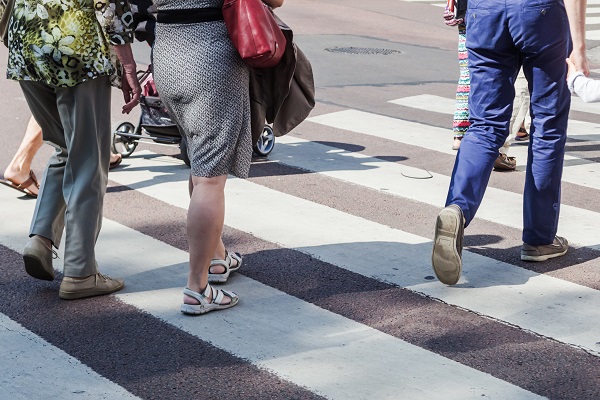 A lot of people get hit by cars and trucks every year. Pedestrian accidents happen often, without warning, and without much time to react. In 2015, 5,376 pedestrians were killed in traffic accidents in the United States. This averages to one pedestrian being killed every hour and a half. In the same year, more than 70,000 pedestrians were treated in emergency rooms for non-fatal crash-related injuries.
What You Need to Know About Pedestrian Accidents
Florida has the second highest number of pedestrian fatalities. Our state lost 628 pedestrians in 2015.
Older adults are the most at risk pedestrians. In 2015, pedestrians ages 65 and older made up 19% of all pedestrian deaths.
More than one-fifth (21%) of children 14 and younger killed in traffic crashes were pedestrians.
More than two-thirds (70%) of the pedestrians killed in 2015 were males.
Drinking creates a problem for pedestrians. Alcohol involvement for the driver or the pedestrian was reported in 49% of traffic crashes that resulted in pedestrian death.
Most pedestrian deaths occur in urban areas, non-intersection locations, and at night.
Learn more about pedestrian accidents here.
Pedestrian Accident Prevention
The National Highway Traffic Safety Administration's (NHTSA) Safety Countermeasures Division shares these important safety reminders:
For Pedestrians:
Walk on a sidewalk or path when one is available. If no sidewalk or path is available, walk on the shoulder, facing traffic Stay alert; don't be distracted by electronic devices, including smart phones, MP3 players, and other devices that take your eyes (and ears) off the road.
Be cautious night and day when sharing the road with vehicles. Never assume a driver sees you (he or she could be distracted, under the influence of alcohol and/or drugs, or just not see you). Make eye contact with drivers as they approach.
Be predictable. Cross streets at crosswalks or intersections when possible. This is where drivers expect pedestrians.
If a crosswalk or intersection is not available, locate a well-lit area, wait for a gap in traffic that allows you enough time to cross safely, and continue to watch for traffic as you cross.
Be visible. Wear bright clothing during the day, and wear reflective materials or use a flashlight at night.
Avoid alcohol and drugs when walking; they impair your judgment and coordination.
For Drivers:
Look for pedestrians everywhere. Pedestrians may not be walking where they should be or may be hard to see– especially in poor lit conditions, including dusk/dawn/night and poor weather.
Always stop for pedestrians in the crosswalk or where pedestrian crosswalk signs are posted.
Never pass vehicles stopped at a crosswalk. They may be stopped to allow pedestrians to cross the street.
Slowdown and look for pedestrians. Be prepared to stop when turning or otherwise entering a crosswalk.
Never drive under the influence of alcohol and/or drugs.
Follow the speed limit; slow down around pedestrians.
Stay focused and slow down where children may be present, like school zones and neighborhoods.
Even when pedestrians exercise caution, accidents happen and they can be extremely dangerous or even deadly for the pedestrians involved. Our attorneys at the Draper Law Office have decades of experience helping pedestrians who have been hit by motor vehicles. When you hire us, we will:
Advocate for your rights.
Investigate the scene of the accident.
Gather all evidence to support your case.
Calculate damages you may be able to recover, possibly including medical bills, lost wages, and other related expenses.
If you have been seriously injured, or permanently injured, we will calculate other damages you may be able to recover, possibly including damages for physical impairment, scarring, disfigurement, pain, suffering, and diminished capacity for enjoyment of life.
Deal with the insurance company on your behalf.
Ensure that the insurance company does not take advantage of you.
Meet with you for a free consultation.
We do not accept payment unless we make a recovery in your case.
When you have been involved in a pedestrian accident as a result of an automobile driver's negligence, carelessness, or recklessness, you may be entitled to a variety of compensations. If you personally have not been involved in the accident but have lost a loved one due to a pedestrian and automobile accident, you may also be entitled to receive damages for the cost of medical bills and funeral expenses, as well as for loss of the decedent's companionship, support, services, and for mental pain and suffering.
If you were struck by a car, or involved in another type of pedestrian accident, call our office today 866-767-4711 or fill out this web form to schedule a free consultation. Our team is ready to answer your questions and begin the process of seeking justice in your pedestrian accident case.