Bicyclist Killed In Kissimmee Crash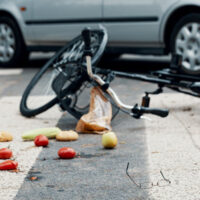 Bicycles can be fun to ride, but these vehicles are no match for cars and trucks. Bike riders have no protection in the event of a crash. There are no seat belts or enclosures. If a vehicle hits them, the rider is often killed.
Sadly, this was recently the case in Kissimmee. A bicyclist was hit by a vehicle and killed. The fatal accident occurred on the morning of July 28 on US 192.
A car collided with the bicycle on westbound US 192, near Hoagland Boulevard. The bicyclist, a 45-year-old man, was killed in the crash. The driver of the vehicle remained at the accident scene.
US-192 closed from Hoagland Boulevard to the flea market as police investigated. No other vehicles were involved in the crash nor were any other injuries reported.
Bicycle Accident Statistics
In the United States, bicycle trips make up just 1% of trips but account for 2% of fatalities. Every year, nearly 1,000 bicyclists are killed in crashes. More than 130,000 are injured. The cost of bicycle injuries and deaths exceeds $23 billion per year.
The highest rates of fatality occur among adults ages 55 to 69. However, most injuries occur among children, teens, and young adults. Gender also plays a role, with males six times more likely than females to be killed in a bicycle accident. The injury rate among males is also five times higher than females.
Location is also a risk factor. Most bicycle fatalities occur in urban areas, with 27% occurring at intersections.
Increasing Safety
Bike riding is not a safe activity, but there are things that bicyclists can do to stay safe. One of the most effective interventions is to wear a helmet. Helmets may not seem "cool," but they are very protective. They reduce the risk of head and brain injuries in the event of an accident. Even when you are going slow, you could seriously injure yourself in an accident.
Wearing fluorescent, reflective, or light-colored clothing can be helpful. This can make riders more easily seen by motorists. However, refrain from wearing open-toed shoes, such as sandals. Wear enclosed shoes that will protect feet. Also, don't wear any clothing that can get caught in the bike chain.
Bicyclists should also focus on active lighting. This can help improve the visibility of bicyclists who are riding after dark. Common forms of active lighting include front white lights, rear red lights, and lighting on the bicyclist. 
Contact Us Today
Bicycle accidents are common occurrences that often result in serious injuries and death. These crashes are especially common in Florida, which often has the highest or second-highest number of bicycle fatalities year after year.
When bicycles have to share the road with motor vehicles, the results can be disastrous. Get the help you need from the Kissimmee bicycle accident lawyers at Draper Law Office. Our experienced team will help you get the compensation you deserve. Schedule a free consultation today by calling (407) 743-6628 or filling out the online form.
Source:
clickorlando.com/traffic/2023/07/28/crash-involving-bicyclist-shuts-down-us-192-in-kissimmee/