Determining Liability In Multi-Car Accidents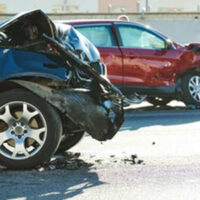 A car crash, under normal circumstances, can be a completely catastrophic and life-altering experience, affecting your health, mobility, finances, work, and more. Throwing several other cars into the mix can completely complicate things. Multi-car accidents, unfortunately, are not uncommon, particularly on Florida's busy highways. Multi-car accidents, like pile-ups, often occur when there is insufficient space between cars to avoid colliding. This is common on high-traffic highways.
The Complexity of Multi-Car Crashes
Generally, when there is a car accident, an insurance adjuster will investigate the circumstances of the crash to determine the liable driver. This involves getting the accounts of both drivers, as well as any witnesses. Even in this isolated instance, it is likely that both drivers have different accounts of what transpired. For instance, while it may have looked to one driver that the other came out of nowhere and side-swiped him, the other driver may report being thrown into the other driver's lane due to a pothole that blew out his tire. Now imagine the complexity that would result from having to process and make sense of dozens of drivers' accounts like this. The goal is to identify the triggering event, or the initial collision. In almost all multi-car pile-ups, there is usually one collision that triggers a domino effect. The driver found responsible for triggering the multi-car accident will generally be labeled the liable party. However, it's not exactly that cut-and-dry.
Florida's Comparative Negligence Rule
While there may be a determination made as to the liable party in an accident, that doesn't mean everyone else is off the hook. Florida uses a comparative negligence standard to determine liability. This means that the relative fault of each party is evaluated in assigning blame. Even though one party triggered the initial accident, it's likely that there were other contributions to the greater accident made along the way by other drivers, whether delayed reactions due to being distracted, an out tailight, or a bad decision to try and avoid the accident by driving into oncoming traffic, there is generally no lack of blame to be assigned, and it can become a very complex and time-consuming process.
An insurance adjuster will review all evidence and accounts of the crash during their investigation and will ultimately arrive at a decision that distributes the total 100% of the fault among the drivers involved.
Insufficient Insurance Coverage
Multi-car accidents often involve multiple injuries, extensive property damage, and sometimes even fatalities. Multi-car accidents therefore dramatically increase the likelihood of a massive insurance payout. This means there's also a high likelihood that the liable party may lack sufficient insurance coverage for all of the damage. If this is the case, parties are free to sue to collect their damages. Any party who is found less than 50% at fault for causing the accident can bring a claim. The amount awarded to them will ultimately be reduced equal to the percentage of fault that they were allocated. So if one driver is found to be 10% at fault and is awarded $20,000, he will collect $18,000 ($20,000 – 10%).
Talk to a Kissimmee Personal Injury Attorney
If you have been injured in a wreck, the Kissimmee auto accident lawyers at the Draper Law Office are ready to zealously advocate on your behalf and make sure that you get the compensation you are entitled to. Call today and schedule your free consultation.