How Much Is My Florida Personal Injury Claim Worth?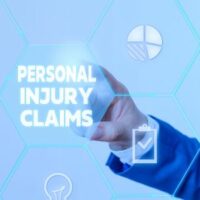 There are so many factors that go into determining the amount that is ultimately awarded in a personal injury claim that it would be misleading to suggest that there is any way to calculate and predict it yourself reliably. However, understanding the factors that go into making the decision can give you far more insight than an online settlement calculator. In fact, most online calculators are designed to produce a highly inflated sum, in order to motivate you to contact the law office that created it. In this post, we will discuss the factors that go into making the determination. If you would like personalized feedback on your case and a more accurate estimate of what damages you are entitled to, the best thing you can do is schedule a free consultation with the experienced personal injury attorneys at Draper Law Office.
Understanding Damages
In order to calculate damages, it helps to have a clear understanding of what they are.
Economic damages. These damages are essentially compensation for all past and future medical expenses related to the injury, as well as for lost wages and other economic damages suffered as a result of the accident. Hospital bills, medication, physical therapy, lost wages, reduced earning potential, and anticipated future cost of care all fall under this category. These damages can usually be calculated with a great degree of accuracy. A lawyer can help you to make sure you are including and considering all relevant expenses.
Non-economic damages. These damages cannot be reimbursed with an exact dollar amount, because they are not purely financial. Non-economic damages intend to compensate an individual for the pain and suffering they experienced as a result of the accident.
Punitive damages. These damages are awarded in cases where the behavior of the defendant was so egregious or reckless that it warrants punishment. Punishing individuals and/or businesses for reckless or malicious acts serves as a deterrent as well as compensating the victim.
Calculating Pain and Suffering
In order to get a rough calculation of pain and suffering, a multiplier method may be used. This involves selecting a multiplier between 1 and 5 depending on the severity of your injuries. The longer it will take to recover from your injuries (if recovery is possible) and the more serious and debilitating they are, the higher the multiplier will be. This number is then multiplied by your total economic damages. The resulting sum is the anticipated amount of non-economic damages.
The Effect of Comparative Negligence
In Florida, all liability is assessed on the basis of comparative negligence. This means that the fault of all parties involved in an accident is assessed, and all parties will be assigned a percentage of the total fault. Your total damages award will then be reduced by the percentage of fault you have been allocated. For this reason, the comparative negligence assessment can have a massive impact on your final damages award and is important to weigh heavily in your estimate.
Talk to a Kissimmee Personal Injury Attorney
If you have been injured as a result of an accident that was not your fault, the experienced Kissimmee auto accident attorneys at Draper Law Office are prepared to zealously advocate on your behalf and get you the compensation that you are entitled to. Call today and schedule a free personalized consultation.