Follow This Checklist After A Florida Motorcycle Accident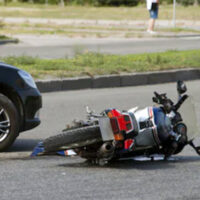 Florida is one of the most beautiful and sought-after places for tourists and adventure lovers because of its gorgeous views and great weather. Many locals take advantage of the year-round temperate climate as well by riding motorcycles. While nothing may fee as freeing as flying down a Florida highway on the back of a bike, it is not without risks. In fact, over 5,000 motorcyclists die every year, and they are 27 times more likely to be injured than the occupants of the vehicles they collide with. For this reason, it's important to know what to do should you find yourself in an accident.
Motorcycle Accident Checklist
Get out of the road. Forget everything else. Your number one priority after you've been in a motorcycle accident is to move your body out of the way of traffic. Don't worry about your bike, just get out of the way of traffic as quickly as possible. It will be hard for drivers to see you, particularly if they are in higher cars such as SUVs or commercial trucks, so getting to the shoulder can be the difference between life and death.
Call for help. If there is any possibility of injury, debris in the road, or you are unable to safely remove both vehicles from the roadway, call the police immediately. If you or anyone else involved in the crash may be injured, be sure to also request paramedics.
Leave your helmet and any safety gear on. Removing your safety gear before police arrive can create the impression that you were not wearing it during the crash. It may also exacerbate injuries, so be sure to wait for paramedics to arrive first.
Collect evidence if you are able. Many times, injuries sustained in a motorcycle accident will be too severe to allow you to do this. However, if you are physically able, take photos and video of the accident and surrounding scene. Make sure to photograph the license plates of all cars involved, the damage, the overall scene, and any traffic lights or signals around. Also get the license, registration, and insurance information of any other drivers involved, and collect contact information from any possible witnesses.
Get medical care. If you believe you are injured, be sure to tell police and paramedics that respond to the scene so that they can provide proper medical care. This may involve transporting you to the hospital. Even if you don't think you are injured, it's still important to undergo a medical assessment as soon as possible to check for invisible injuries such as organ damage and internal hemorrhaging. Keep documentation of all of your medical visits as they will be important for your claim.
If you are injured, contact a lawyer. If you suffered an injury in the accident, consult with a lawyer before speaking with insurance adjusters or considering any settlement offers.
Schedule a Consultation with the Draper Law Office
If you have been seriously injured in a motorcycle accident through no fault of your own, the experienced Kissimmee personal injury lawyers at the Draper Law Office will fight to get you the compensation that you are entitled to. Contact the Draper Law Office today to schedule your free consultation.
Source:
nhtsa.gov/road-safety/motorcycles