I was Injured in an Uber Accident, Who is Liable for my Damages?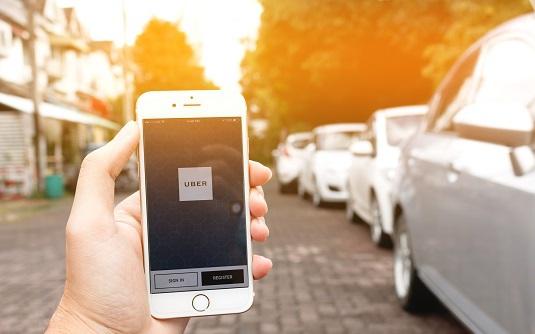 In Florida, you are required to carry personal injury protection (PIP) coverage. If you are driving your own vehicle and you collide with another vehicle being used as a rideshare, you can seek compensation for any personal injury damages you suffer through your own PIP coverage in most circumstances.
But what if you are the rideshare passenger in that scenario? Now the scenario becomes more complicated. Although car accident victims in Florida typically pursue compensation from their own providers, it is rare that a rideshare accident victim can receive compensation this way.
The Driver's PIP Coverage Generally will Not Cover your Damages
PIP coverage is meant to compensate injured drivers and their passengers when accidents occur in the course of personal driving. Rideshares are not considered personal driving, but commercial driving because the passenger hires the driver to take him or her to a destination.
Uber and Lyft Drivers have Rideshare Insurance from their Platforms
Uber and Lyft both provide drivers with $1 million in coverage while they are working. If you are in a rideshare vehicle when the vehicle is involved in an accident, the driver is covered by this policy. This coverage is also applicable when the driver is en route to pick you up after you have requested a ride on your app. While you are being served by a rideshare driver, you are also covered by their platform's uninsured/underinsured motorist coverage, which can provide compensation for any damages you suffer in a collision with an uninsured driver or one who does not have sufficient coverage to compensate you for sustained damages.
What to Do After a Rideshare Accident
Take down all contact and insurance information about each driver involved in the collision, both your rideshare driver and any others. Do not leave the scene of the accident without this information and a copy of the official police report.
Next, seek medical attention for your injury in a timely manner. Do not worry about seeking compensation just yet – you are covered and a personal injury lawyer can help you figure out which coverage will compensate you for your damages. Initially, get the medical care you need and have evidence on hand to support a claim in the event you need to make one.
Work with a Personal Injury Lawyer at Draper Law Office
After you have received medical care for your injuries, contact our team of personal injury lawyers at Draper Law Office today to schedule your free, no-obligation consultation with us. We have two convenient office locations in Central Florida: Orlando, and Kissimmee. During your consultation, we will examine the facts about your case to determine how you should pursue compensation for your damages.