The Stages of Drowning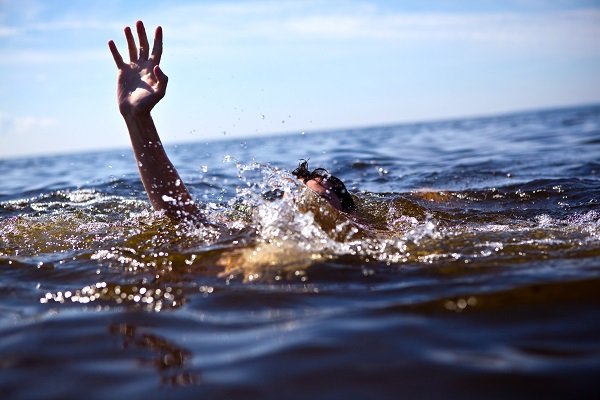 Drowning is not an instant death. When an individual is unable to move through the water, whether due to a lack of swimming ability, being physically restricted and submerged, or being knocked unconscious and thus unable to swim to safety, he or she is at risk of drowning. From the initial moment water enters the lungs, the victim's body goes through five stages, ending with his or her death.
Surprise
The sensation of water entering the lungs is a surprise. At this stage, the victim does not make a sound. Rather, he or she moves into a vertical position in the water with his or her head tilted upward. Breathing is a struggle in this stage, and the victim may make grasping motions with his or her arms.
Involuntary Breath Holding
When water enters the mouth and causes the epiglottis to close over the airway, the victim starts to hold his or her breath involuntarily. This is the body's attempt to protect itself. At this point, the victim cannot make sounds because he or she cannot breathe. This stage ends when the victim loses consciousness.
Unconsciousness
An unconscious drowning victim no longer struggles in the water. Rather, his or her body shuts down due to the lack of oxygen. At this stage, the victim is in respiratory arrest and sinks to the bottom of the water.
Hypoxic Convulsions
In this stage, the victim appears to be having a convulsion. His or her skin can turn blue and the body may appear rigid. The victim's body may jerk violently and he or she may froth at the mouth.
Clinical Death
When breathing and circulation stop, the victim dies. This is known as clinical death. Oxygen cannot reach the heart and in turn, the heart can no longer pump oxygen to the organs. When a victim dies of drowning, he or she ultimately dies of cardiac arrest.
A Wrongful Death Attorney from Draper Law Office can Help you Pursue Compensation for your Drowning-related Damages
If you have lost a loved one in a drowning incident that could have been prevented, work with a member of our team of wrongful death lawyers at Draper Law Office to pursue compensation for your damages through a wrongful death claim. Contact us at 866-767-4711 or online today to schedule your free, no-obligation legal consultation in one of our two florida offices today.