Most Common Florida Hotel Injuries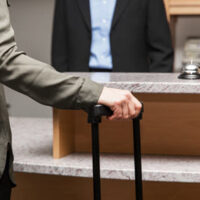 Florida is home to some of the most beautiful beaches, popular theme parks, and exciting tourist destinations in the nation, making it no surprise that it is one of the most visited states in the country. However, with more tourists, comes more injuries. While many people book luxury hotel stays and assume they are safe, hotel injuries are very common, especially in Florida. From trip-and-fall accidents to food poisoning and everything in between, hotels can pose serious health and safety risks to visitors when proper caution is not exercised. If you have been injured at a hotel in an accident that could have been avoided, you may be able to hold the hotel liable for the harm they caused. In Florida, hotels have a duty to act with reasonable care and keep their premises in safe condition. If they breach this duty, they can be held liable for any injuries that result. You can hold a negligent hotel liable by bringing a personal injury lawsuit, which is designed to restore you to the position you would have been in financially had you never been injured.
Hotel Injuries
Hotels may seem like stress-free places, but it's still important to be vigilant about your personal safety. Hotel injuries are common and can range from minor to life-threatening. In this article, we will review some of the most common injuries that people suffer at Florida hotels. The information below is intended to be general. However, if you would like personalized feedback based on your individual case, you are welcome to contact the experienced personal injury attorneys at Draper Law Firm to schedule a free consultation.
Slip-and-Fall Accidents. Slip-and-fall accidents, often due to slippery pool surfaces, are common at Florida hotels. This type of accident is the leading cause of traumatic brain injuries, which can be particularly dangerous by pools, as they increase the risk of accidental drowning. People also suffer slip-and-fall accidents while getting out of hotel showers and in hotel lobbies and restaurants. If the hotel was negligent in maintaining the area or failed to warn guests of the slipping hazard, they can likely be held liable for any injuries that result.
Food poisoning. Food that is not properly prepared, stored, or kept at the proper temperature, can be deadly. When hotels do not take the proper care in serving guests food, there can be serious consequences. Food poisoning can result in hospitalization, cardiac episodes, and even death. When hotels or restaurants are negligent in preparing or serving food they are liable for the consequences.
Bedbug Bites. Bed Bugs may be tiny but they can cause big problems. Hotels are responsible for keeping their rooms and mattresses clean and insect-free. If hotels are notified of bed bugs, they have a responsibility to remedy the issue and can be held liable (and may even qualify for punitive damages) if they fail to.
Talk to a Lawyer
If you have been injured in a Florida hotel, the experienced Celebration personal injury attorneys at Draper Law Office will fight to get you the compensation that you are entitled to. Contact us today to schedule your free consultation.