National Human Trafficking Awareness Month: Be part of the solution – Lifeboat Project Comes to Osceola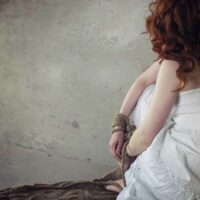 January is National Human Trafficking Awareness month and is designed to increase awareness of a crime that leaves a lasting toll on human life, families, and communities around the world.
It would be nice to think that Osceola County and Central Florida are immune to the atrocities of humans trafficking, but sadly they are not.
According to the Osceola County Sheriff's Office, out of the 50 states, Florida ranks 3rd in human trafficking, and the Central Florida area ranks 3rd behind Miami and Tampa within the state.
In 2019, Florida had 896 human trafficking cases reported, and the reported numbers continue to increase. Whether the offense is human trafficking or sex trafficking, forced labor, or domestic servitude, it is a growing problem in and around Osceola County, and a subject the community doesn't often discuss.
In 2010, by Presidential Proclamation, January was designated as National Slavery and Human Trafficking Prevention Month. With the help of non-government organizations, National Human Trafficking Day began and is observed annually on January 11th.
Human trafficking involves the use of force, fraud, or coercion to obtain labor or sex. Traffickers use violence, manipulation, or false promises to lure their victims into trafficking situations, with the victims usually experiencing physical and/or psychological abuse. Human trafficking victims often endure sexual abuse, food and sleep deprivation, threats to family members, and isolation from the outside world.
Organizations around the globe are providing support to communities, training volunteers, and educational events to increase awareness. One such organization is The Lifeboat Project.
The Lifeboat Project's mission is to raise awareness of the issue of human trafficking and to empower the lives of survivors through long-term aftercare, residential programs, trauma counseling, housing, personal development, and educational resources.
Their vision is to inspire and engage communities in a collaborative effort to battle this abhorrent abuse of power.
Centered in Apopka, but now bringing its support and services to Osceola County, The Lifeboat Project provides comprehensive services in a structured environment over seven days per week, twenty-four hours per day to victims of human trafficking, regardless of gender, faith denomination, racial-ethnic background, sexual orientation or socioeconomic status.
The Lifeboat Project empowers the lives of survivors through long-term aftercare, residential programs, and education and facilitates a comprehensive, trauma-informed, survivor-centered approach to long-term care. They believe in a housing-first approach and offer a multi-faceted solution to housing survivors of human trafficking through safe houses, transitional homes, and lifelong care.
Jill Bolander Cohen, CEO of The Lifeboat Project shared, "today, many folks know the signs of human trafficking and how to reach out for help, however, we have a long way to go. I am encouraged by the collaboration, passion, and commitment I see from the Osceola Community. As we roll into 2022, be encouraged that when we work together, we are stronger and can begin to eradicate these crimes against humanity."
To learn more, or to reach out to The Lifeboat Project to be part of the solution, go to Lifeboatproject.org or call (407) 310-8905. Be a part of rising up and eliminating this modern evil.