Kissimmee Construction Worker Killed In Dollar General Roof Collapse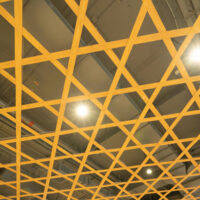 A 67-year-old Kissimmee man, Fredys Montejo Polo, who was working construction on a new Dollar General site in Orange City when a horrific accident occurred. The Dollar General construction site was not terribly far along, but did have a foundation laid and a basic structure established. According to police who responded to the scene, Polo was standing inside of the store structure and passing planks of wood up to his brother, Guillermo Montejo, who is 57, and also a construction worker on the site. Montejo was on the roof and taking planks of wood from Polo when the trusses supporting the roof suddenly gave way and caved in, causing the entire roof to collapse. Polo attempted to run and escape the structure but was pinned by the falling trusses and debris. Sadly, he died as a result. Montejo survived falling with the roof but his leg was seriously injured. He was transported to a local hospital for emergency treatment and no updates have been given as to his current condition. It is unclear what caused the roof to collapse at this point, but the accident has been referred to the Occupational Safety and Health Administration for investigation.
This is the second fatal construction site accident in Orange City over the last three years. In the previous accident, a 72-year construction worker fell off of a conveyor paver while he was driving it in reverse and was run over by it. The accident tragically resulted in his death.
Suing for Construction Site Injuries
The best course of action to take after you've been injured on a construction site depends on your employment classification. If you are classified as an employee then you will have to file a workers' compensation claim in order to receive benefits and compensation for your injury. Workers' compensation insurance prevents you from bringing a lawsuit against your employer if you are covered. However, you may still require the assistance of a lawyer if the workers' compensation insurance claim that you submitted was denied or if you are struggling to get the benefits and compensation from the insurance company that you need. On the other hand, if you are an independent contractor, you do not qualify for workers' compensation coverage, which does give you the option of bringing a lawsuit. In order to succeed, however, it is not enough to show that you were injured at work as it would be for a workers' compensation claim. Rather, you must also demonstrate that your injury was caused by negligence on the part of your employer.
Talk to Draper Law Office
If you are a Florida construction worker who has been injured in a workplace accident and are unsure what your legal options are or how to proceed, the experienced Kissimmee personal injury lawyers at Draper Law Office are ready to help. We will fight to get you the maximum amount of compensation and benefits that you are entitled to. Contact the Draper Law Office today to schedule a consultation.
Source:
news-journalonline.com/story/news/2021/11/09/man-killed-roof-collapse-construction-site-orange-city/6353953001/