Summer Camps and Your Child's Safety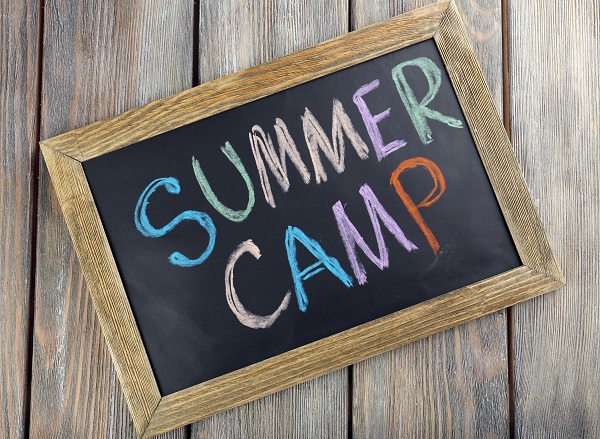 Summer can be a carefree time which gives children a break from the daily pressures of school and extracurricular obligations. During this long holiday, many kids will go to day and overnight camps to experience a host of entertaining activities. While these programs should offer your children a fun and recreational experience, it is essential to be mindful of safety risks which may be present. Here are some factors to consider regarding summer camps and your child's safety:
Investigate Online and with Friends Beforehand
Summer camp safety begins with vetting the camp before your child is enrolled. An excellent place to start is at the camp's website. Almost every camp website will show images of smiling children who appear to be having a great time during activities. What should also be on the site is information about the activities they offer and the safety precautions which are in place. For instance, if the program provides horseback riding or target shooting, they should also include details about how they keep campers safe during these events. You should also ask friends who have sent their children to the prospective camp about their impressions and experiences. Further, it is a good idea to look online for parent and professional reviews.
Background Checks and Staff Training
Knowing how care and supervision will be provided for your children is vital. Ask the camp office how they conduct their background checks on staff, what their inquiry entails, and how the camp administration supervises the staff. Further, find out about staff training in CPR and first aid and other camp-related matters.
Food and Medical Care
If your child has a food allergy or is on a restrictive diet, you will need to ask about meal-handling procedures. Likewise, if there is a medical condition which requires management, find out how the facility plans to meet your child's needs and respond in the event of an emergency.
Transportation Safety
Another consideration is how transportation works at the camp. If the camp is using buses or vans, find out how often these vehicles are inspected, who is examining them, and who will be driving them.
Visit the Camp
The Better Business Bureau recommends looking for camps which have been certified by the American Camp Association. Camps which have this certification are required to meet up to 300 nationally recognized standards. If possible visit the camp location and inspect its condition. While you are there talk with staff members and note their willingness to answer your questions. If camp personnel are inpatient with you or unable to provide meaningful responses, this may be a sign on poor administration.
By taking the time to evaluate their camps thoroughly, you can help ensure that your kids can build lasting summertime memories in a safe environment. In the unfortunate event that your child is harmed during their camp experience, the qualified attorneys of the Draper Law Firm, are here to provide you with the advice you need. Please, contact us to schedule a free consultation. We invite you to learn more about our firm here.