The COVID-19 pandemic has impacted marriages and divorces in Florida, and not in a good way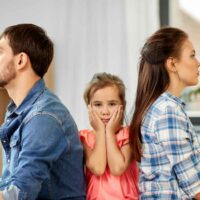 It's something most people have heard about since the start of the COVID-19 pandemic, divorce rates have been increasing and there's no sign of that changing anytime soon. Families have been forced to adjust to a very different lifestyle amid a long-term locked down, a period of serious health concern, and general uncertainty in life. Relationships have been experiencing extreme pressure, causing relationships to fail, especially those that were already stressed by everyday life.
In many cases, one or both partners have lost a job, or perhaps their businesses have been negatively impacted by the pandemic. Unfortunately, money has become an even more significant issue in the family dynamic than it normally is, causing stress to build in that relationship, sometimes to the point where a permanent breakup is unfortunately inevitable.
The pandemic has caused a dramatic shift in financial roles and budgets within families, with child support or alimony becoming even more complicated issues than they typically are. Division of property has also become more difficult to work through during a pandemic.
If a family situation has undergone changes due to job loss, higher childcare costs, problems with rent or mortgage payments, or other hardships, hiring an experienced divorce attorney is more important than ever before. Draper Law Office has been serving the community and ensuring that people receive proper representation since 1984. The COVID-19 pandemic has created uncertainty and stress in every facet of our lives, so hiring the right family law attorney is more important than ever.
Call 407-846-0075 to speak to Draper Law Office. One of their experienced attorneys will help guide you through the process. Remember, during times of need, call Draper Law Office.