Theme Parks Have A Duty To Their Patrons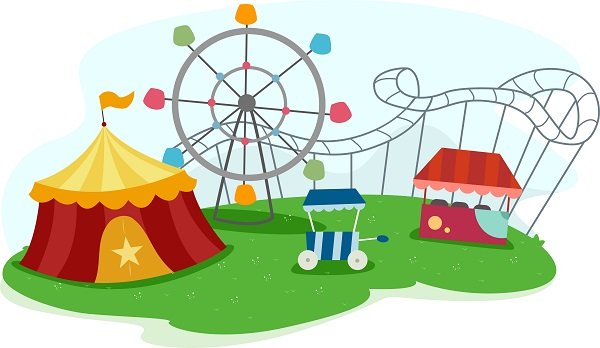 Theme parks can be the happiest places on earth, but they can sometimes also be the most dangerous. A theme park has a duty to operate and maintain the premise properly. This duty creates the potential for massive liability for the park.
Theme Park Accidents & Injuries
With so many theme parks in the Orlando area and tens-of-thousands of visitors each day, accidents happen. There are many types of injuries that can occur while in a theme park. While some injuries are relatively minor, some injuries can lead to death. As part of a memorandum of understanding with the state of Florida, theme parks report illnesses, injuries, and deaths associate with their rides to the Florida Department of Agriculture every three months.
Typical theme park accidents are similar to accidents that happen at other public locations, including slip and fall accidents, trip and fall accidents, and accidents caused by uneven pavement or cracks in the pavement.
However, due to the nature of the rides and attractions theme parks offer, much more serious accidents can and do occur. Accidents caused by rides, unsafe buildings or other structures, or amusement games can cause serious bodily injury or death.
Theme Parks Are Generally Responsible for Accidents
Theme parks are generally responsible if the accident is due to their failure to operate and maintain the premises properly, in a reasonably safe manner and condition, with due regard for the safety of customers and guests. Theme park injuries caused by negligent operation may include mechanical failure, operator error, or even poorly maintained grounds creating unsafe conditions.
There are no federal laws that govern the safety or operation of theme parks. You may be surprised to learn that Florida theme parks who employee more than 1,000 people are exempt from state regulations on safety and government inspections. In Florida, theme parks can use their own employees as safety inspectors. This fact brings new meaning to ride at your own risk.
If you are a victim of an accident due to the negligence of the theme park, you may have the right to receive compensation. Compensation can include repayment of medical bills and other similar expenses, as well as damages for lost wages. If your injuries are serious, you may also be entitled to damages for your pain and suffering, physical impairment, disfigurement or scarring, and for diminished capacity for enjoyment of life.
Theme Park Accidents That Cause Death
If you lost a loved one in an accident at a theme park, you may have a claim for wrongful death. Wrongful death claims may be brought against a party for negligence or other wrongful conduct by the decedent's family. While no amount of money can make up for the premature loss of a loved one, financial compensation can help manage financial losses.
You may be entitled to recover damages for loss of support, mental pain and suffering, loss of companionship, paid medical expenses, and funeral expenses. Learn about wrongful death claims here.
Learn More About Your Rights After A Theme Park Accident
If you have suffered injuries because of the carelessness or negligence of an Orlando theme park, you may be entitled to compensation for your injuries.
Contact the Draper Law Office today to learn more about what compensation you may be entitled to after a theme park accident. Call us at 866-767-4711 or contact us on the web to schedule a free consultation.