What to Prove in a Slip and Fall Accident Case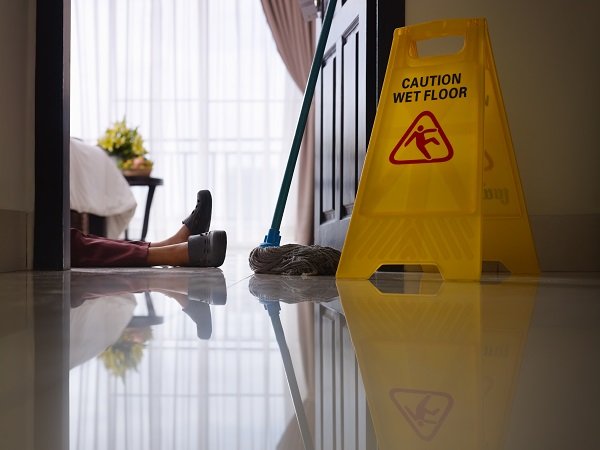 Slip and fall accidents can happen anywhere – supermarkets, shopping centers, restaurants, hotels, theme parks, apartment complexes, or even in private homes. Generally speaking, a slip and fall is any time a person falls after losing their balance or footing, and is injured while on property owned by another person or entity.
What to Prove in a Slip and Fall Accident Case
To successfully prove fault or negligence on the part of the property owner, you must first prove that an unreasonably dangerous condition existed. The dangerous condition must have been created by the owner, or the property owner must have been on actual or constructive notice of the dangerous condition.
Actual notice means the owner knew about the dangerous condition in advance, but did nothing or took inadequate measures to fix the dangerous condition. Constructive notice means that the owner should have known about the dangerous condition.
Actual or Constructive Notice
The strength of your case will depend on this element. For example, if you have fallen in a grocery store and the store was not made aware of the spill or did not have time to discover it and clean it up, there would be no actual or constructive notice.
On the other hand, if you are in a large department store and you fall due to water from a leaking water fountain and you hear the manager claim that they thought this was fixed weeks ago, there is actual notice.
An example of constructive notice would be spilled juice in a grocery store that has tracks through it, which indicates it has been there long enough that it should have been cleaned up before your slip-and-fall incident.
Preserving Evidence
To strengthen your case it will be important to preserve evidence. Evidence to preserve includes witness statements and any surveillance footage that may be available. A personal injury attorney can help you preserve evidence in your case, conduct an investigation into the circumstances of your slip and fall, interview witnesses, and even subpoena evidence that the property owner may have.
If you or a loved one has been involved in a slip and fall, trip and fall, or step and fall accident, you may be entitled to compensation. Compensation in a slip and fall case may include recovery of your medical bills, as well as lost wages and other related expenses.
In the case of serious injuries, you might also be entitled to compensation for pain and suffering, physical impairment, scarring or disfigurement you might experience due to the accident, as well as diminished capacity for the enjoyment of life.
If you have questions regarding the strength of your potential slip-and-fall case and what you have to prove, contact the experienced personal injury attorneys of Draper Law Office at 407-846-0075 to schedule a free consultation.
With offices in Kissimmee, and Orlando, we are proud to serve clients throughout Osceola County and Orange County, FL.