5 Things Trucking Companies Do to Avoid Liability for Crashes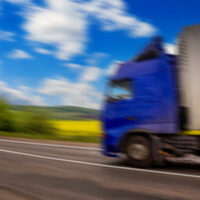 Trucking collisions are far different from car accidents. Experienced Kissimmee truck accident lawyers know the scenario all too well. The trucking company delays responding to contact, then denies everything, almost pretending the crash never happened. Victims of trucking collisions are often shocked when this happens, but it can be avoided.
In 2018, there were almost 5,100 fatalities associated with large truck crashes in the U.S., according to the Federal Motor Carrier Safety Administration. Here are five tricks these trucking companies use to avoid liability for the harm they cause.
#1 Stall Tactics 
Maybe the oldest trick in the book for defense lawyers and trucking companies, as well as their large insurance carriers, is to delay. Stall everything. Do not respond to the injured person or their lawyer. Wait long enough, and maybe the statute of limitations will run. Maybe the victim will die. Maybe they'll get tired of trying and go away. As the old adage goes, "delay, deny, defend." It's a strategy as old as insurance itself.
#2 Fast Investigations 
In a trucking crash, the truck driver will call the company and report the event. In most trucking collisions, the victims are severely injured or even killed. Meanwhile, the trucker is fine. He or she will have the chance to call the company and give his side of what happened. The company very often will deploy investigators to the scene immediately to begin documenting everything, taking photos, collecting evidence, and in some cases, even collecting car parts and other items from the scene. This gives the trucking company an early chance to begin reframing how they claim things happened.
#3 Repair the Truck 
Because semi trucks rarely show a lot of damage, even after destroying a passenger car, it can be pretty easy to touch up some paint or fix a small piece of metal that needs to be welded. Granted, there are cases where the semi truck is demolished too. But if the company can rapidly fix the truck before anyone has a chance to take pictures, then they often will act as though it never happened. Keep in mind that with the exception of serious fatalities, the police and highway patrol generally do not go around photographing accident scenes. So, once they fix the truck, there can be little evidence to prove the truck made contact with your vehicle.
#4 Early Settlement 
Another trick is to offer what appears to be a great amount of money to settle your injury claim just days after the crash. This is where an insurance adjuster calls you and asks how you're doing. He or she will act like your friend, warm up to you, and try to show empathy and compassion. They'll tell you their job is to make sure that all your medical bills are paid and that you don't have to even think about anything. They'll take care of that car, and they'll even put you in a rental car. Sounds too good to be true? Then it probably is. What they won't tell you is that you may be entitled to hundreds of thousands of dollars for your serious and catastrophic injuries, on top of the things they're offering you. If you agree and sign their paperwork, you'll walk away from a lot of cash.
#5 Denials 
Finally, trucking companies are pretty good at just denying facts and dragging you through court and a lengthy process of litigation. Often, people tire of the process and give up.
How an Experienced Trial Lawyer Can Help 
When you hire an attorney from Draper Law Office, we immediately do our own investigation. We look for clues and evidence that the trucking company cannot avoid. We put pressure on them and don't let them speak to you while you are in a vulnerable state. We can use the threat of a jury trial and the pressure of potentially enormous verdicts to get the trucking company to pay a fair and reasonable amount to resolve your claim. And if they won't, our firm isn't afraid to take a case to trial where necessary. Give us a call or find us online to schedule a free case evaluation today if you've been hurt in a motor vehicle crash.