Nitrous Oxide and Driving: A Deadly Combination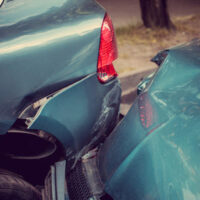 Nitrous oxide is not a new drug, nor is it always illegal.  It has been used as an anesthetic during surgery since the 19th century and remained a common source of pain relief during painful dentistry procedures until a few decades ago.  Its use as a recreational drug is also not new; people have been getting high by inhaling "laughing gas" since Victorian times.  These days, though, the biggest reason for nitrous oxide abuse is that canisters of nitrous oxide are readily available on the shelves of every supermarket.  They are what makes whipped cream come out of the can in fluffy form and what causes the spray mechanism of cooking spray.  Anyone with enough patience and ambition to dismantle a can of Redi-Whip can access a nitrous oxide cartridge.  Even worse, though, it is easy to buy nitrous oxide cartridges on the Internet, their packaging and the discussions surrounding their sale dripping with innuendo about the true intended purpose of the products.  ("Whip-its" is a common name for the cartridges.)  Anyone who inhales nitrous oxide remains too impaired to drive for several hours, but at this very moment, there are drivers on the road who are under its influence.  If you have been injured in a car accident in which nitrous oxide or other drugs played a role, contact an Osceola County car accident lawyer.
Driver Under the Influence of Nitrous Oxide Kills One Pedestrian and Injures Three Others
In November 2018, a 27-year-old man was driving on Collins Avenue in Sunny Isles Beach after having inhaled nitrous oxide.  He lost control of his vehicle and struck a family that was walking on the sidewalk.  The father, a 34-year-old man, died of his injuries, but his wife and two young daughters survived.  Immediately after the accident, the driver got out of his car and discarded a duffel bag in a garbage can.  He then waited at the scene of the accident until police and paramedics arrived.
The driver was charged with vehicular manslaughter, distribution of nitrous oxide, and tampering with evidence.  When police found the duffel bag, it contained 21 cartridges of nitrous oxide, more than half of which were empty.  Based on the packaging of the canisters, police concluded that the driver had bought them online and that they were sold for recreational use.  The driver took a plea deal in which he pleaded guilty to vehicular manslaughter; as part of the deal, prosecutors dropped the other charges against him.  He is currently serving a three-year prison sentence.  News sources have not mentioned whether the victim's family plans to file a civil lawsuit against the driver in relation to their own injuries or to the death of their husband and father, although they certainly have the right to do so.
Reach Out to Us Today for Help
A Kissimmee auto accident lawyer can help you if you got hit by a driver who was under the influence of inhalants or other drugs.  Contact Draper Law Office for help today.
Resource:
miamiherald.com/news/local/crime/article239714493.html