Hit-and-run crash leaves bicyclist head in northwest Orlando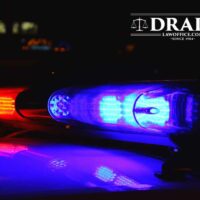 A 55-year-old bicyclist was fatally struck on Friday in a hit-and-run crash in Orange County, according to the FHP.
A vehicle described as a red 90s model Jeep Cherokee was driving north on Pine Hills Road in the left turn lane, while a bicycle, powered by a motor, was heading south on Pine Hills Road in the bike lane.
According to investigators, the driver of the Jeep attempted to make a left-hand turn onto Balboa Road and when doing so drove directly into the path of the bicyclist. The bicycle hit the right side of the jeep, killing the bicyclist.
The driver of the Jeep allegedly struck a sedan that was stopped at the light eastbound on Balboa Road at Pine Hills Road, while leaving the scene of the accident, according to troopers. Investigators said the Jeep has damage on the right side.
Anyone with information about the case is asked to call Crimeline at 407-737-2213. Draper Law would like to offer our condolences to all involved in this terrible tragedy.
At Draper Law Office we have been dealt with Personal Injury and Wrongful Death cases for many years, and so it is our hope that the new year will be a safe one on the roads.
Draper Law Office has been serving the community since 1984. In times of need call Draper Law Office at 407-846-0075.