What is Insurance Stacking in Florida?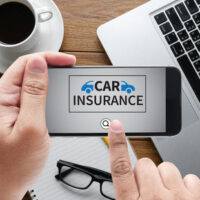 In most car accidents in Florida, minimum liability insurance will generally cover the cost of a visit to the hospital and maybe some chiropractic care. But in serious and even catastrophic cases, liability insurance is often far insufficient to cover even a reasonable share of the medical bills. In these situations, which personal injury attorneys often call "excess liability" cases, there are simply far more damages and losses than can be compensated by the at-fault driver's insurance policy. These are the cases where experience and an in-depth knowledge of Florida law goes a long way toward collecting more compensation.
So What Is Stacking? 
Stacking is a pretty simple concept. It just means that an insured person in Florida can elect to have coverage that allows her to add multiple vehicles together to increase the amount of coverage available. It is typically seen with optional uninsured / underinsured motorist coverage. It's a choice as to whether one wants to increase their premium and purchase stacking insurance or not. But if selected, it can greatly increase the available resources in the event of a catastrophic injury or death.
How Does Stacking Actually Work? 
Let's assume a married couple have two vehicles. Each vehicle has an uninsured motorist policy with limits of $100,000 per person and $300,000 per accident. Now say either person is seriously injured in a collision. That injured person would potentially be entitled to up to $200,000 in uninsured motorist coverage, instead of the typical $100,000. In the event that several people are seriously hurt, the policy could cover as much as $600,000.
When you elect not to stack, it just means that you are limited to the coverage purchased for your vehicle. You cannot add all the vehicles and coverage amounts together. For this reason, there is typically an additional charge to allow stacking.
Why is it Worth Opting for Stacking? 
Not everyone needs to do this, of course. In fact, Florida law requires coverage of $10,000 in personal injury protection (PIP) and $10,000 in property damage liability insurance. But if financially able, it makes good sense. A serious or even fatal collision can end up costing hundreds of thousands in hospital bills, surgery costs, doctor's bills, and lost income from being out of work. It is amazing how fast the numbers start to add up sometimes, and you do not want to end up in medical bankruptcy over something that was not even your fault. Moreover, if you were to pass away from injuries, your estate could be burdened with hundreds of thousands of dollars in medical debt that could essentially eradicate any inheritance you would have left to heirs. So, there are many terrific reasons to opt for higher limits and stacking policies.
How to Get Help After a Serious Injury 
If you've been involved in a serious motor vehicle accident, you need to contact a skilled Kissimmee auto accident lawyer right away to protect your rights and preserve your potential claims. Give the Draper Law Office a call today to speak with someone free of charge, and find out if we may be able to help you collect significant monetary compensation for your injuries.
Resource:
flhsmv.gov/insurance/