Does No-Fault Insurance Mean I Can't Sue the Person Who Caused a Car Accident?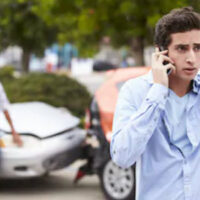 No. No-fault is simply the type of insurance system we have in Florida. In a majority of states, fault plays a role in which person pays for the damages. In a tort-based or "fault-based" system, the at-fault driver pays the damages caused to passengers and other drivers on the road who they hurt. This puts the burden on all people, including those with very minor injuries, to haggle with the other driver's insurance carrier in an effort to be compensated. In Florida, we apply a no-fault approach, only to the extent that minor injuries do not always have to result in litigation.
What is No-Fault Insurance? 
No-fault insurance is actually a type of coverage called "personal injury protection" (PIP). Florida drivers must have PIP insurance coverage on their car insurance policies. This insurance pays for the reasonable cost of medical care regardless of who is at fault. But there are limits to what PIP covers. If you have serious injuries and meet certain exemptions, then you have a right to pursue a claim against the at-fault driver.
Ways You May be Exempt from No-fault Rules 
PIP insurance covers up to 80% of the medical expenses up to $10,000, if directly caused by a collision. Care must be provided within 14 days of the collision. There are benefits to this system of insurance. First, it encourages people to seek early medical attention without needing to worry about crippling medical bills from the emergency room. Second, it alleviates the burden of going to court to get one's bills paid. However, this usually only applies to minor fender bender accidents. When someone is seriously injured, other options may need to be explored.
$10,000 is the minimum coverage amount for PIP in Florida. However, some people are exempt from carrying PIP. These people include:
Pedestrians
Bicyclists
Motorcyclists
Out-of-state drivers with adequate coverage in their home state
When Can You Pursue Damages Against Another Driver? 
There are several scenarios where you can immediately pursue a claim against the other driver. These include situations where you are:
A pedestrian struck by a car
Bicyclist or motorcyclist struck by a car
Other exemptions include any case where the injured person suffers permanent and/or severe injuries, such as:
Death
Paralysis
Loss of a body part (amputation)
Traumatic brain injury (TBI)
Disfigurement
Spinal injuries
Broken bones
How to Preserve Your Rights After a Florida Auto Accident 
After a collision in Florida, there are a number of things you can do to preserve your rights with respect to PIP coverage and your right to be compensated by the at-fault driver. First, you'll want to make sure you notify the police of the crash. Without the police being notified, you might as well assume the accident never happened. Next, make sure to get emergency medical care as soon as possible. If it's not feasible to take an ambulance, try to get someone to take you to the hospital on the same day as the crash, in order to be evaluated. Finally, don't speak with anyone about your accident until you've talked to an attorney. At Draper Law Office, our Kissimmee auto accident lawyers are standing by to assist you with every step of your claim. Find us online, or give us a call today.