70-year-old man fatally struck by car while crossing US 192 in Kissimmee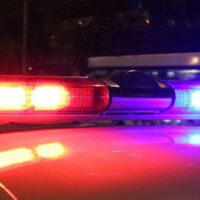 A 70-year-old man was fatally struck by a car as he attempted to cross U.S. 192 in Kissimmee around 8:30 p.m. on Thursday night, according to Florida Highway Patrol.
FHP said a 31-year-old Naples man was driving his car westbound on U.S. 192 in the center lane in the area of Simpson Road when the 70-year-old attempted to cross U.S. 192 from South to North. The driver of the car was unable to avoid the 70-year-old man and hit him with the car. The man was pronounced dead on the scene.
FHP said the crash was under investigation.
After an unfortunate incident like this one, there are a lot of things to consider. First and foremost, seek medical attention right away. Once you make sure that you and those you love are safe, call the Kissimmee auto accident attorneys at the Draper Law Office at 407-846-0075 to get immediate help making sure that all of your rights are protected. Consultations are always free, but time is limited for seeking compensation if you or someone with you has been injured.