Causes Of Bicycle Accidents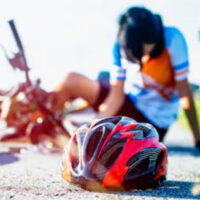 Riding a bicycle is a great form of exercise. However, it can also be a dangerous way to get from Point A to Point B. Motorists are not always excited to have slow-moving bicycles on the road with them, so they may act recklessly around them. This can lead to serious crashes that cause severe injuries and even death.
There are many ways in which bike crashes can occur. Here are some common causes.
Failure to Yield
Failure to yield is one of the main causes of bicycle accidents. It means that motorists are not giving bike riders the right of way when they should. Intersections and roundabouts can be dangerous for bicyclists, so everyone needs to be more cautious than usual.
Speeding
When motorists are going too fast, it takes them longer to slow down and stop. This means that if a bicycle is in a car's path, they will likely hit it. Drivers need to follow the speed limit and take it slow around bike riders.
Running Stop Signs/Red Lights
Running a stop sign or red light is no minor issue. Such a traffic violation can lead to T-bone accidents, rear-end crashes, and other serious types of collisions. Disregarding these traffic signals is a risky proposition. It's better to follow the laws and stay safe.
Driving Under the Influence
Driving a car and riding a bicycle are acts that require significant focus and alertness. When a person is under the influence of drugs or alcohol, their judgment is impaired. They lack coordination and their driving skills are not so great. This can make it harder for motorists and riders to see other vehicles on the road, resulting in accidents.
Fatigue
Excessive tiredness is almost as bad as being drunk, according to some studies. If you're too tired, you're not as alert. You may not be paying attention to the road in front of you. Many drivers hit objects or run off the road due to fatigue. They may fall asleep at the wheel and not even know it until they get in an accident. Play it safe and get off the road if you are too tired.
Leaving Inadequate Space
Many drivers tailgate other vehicles, but they often act the same way around bicycles. They get too close to them on any side, which makes it hard for the bike rider to make any sudden moves. Drivers should provide at least 3 feet of buffer around bicycles.
Lane Changes
When a motorist is changing lanes, they need to look over their shoulder and check their blind spots. They should not be relying solely on their mirrors or car's technology. Bicycles are small and cannot always be seen, so be extra cautious when changing lanes.
Contact Us Today 
Motorists do not always share the road with bicyclists. Right-of-way issues and aggressive driving can easily cause bike crashes.
Injured in a bike crash? See how the Kissimmee bicycle accident lawyers at Draper Law Office can help you get the compensation you deserve. Call our office at (407) 743-6628 or fill out the online form to schedule a free consultation.
Source:
biketoworkday.us/most-common-causes-of-bike-crashes/