Florida's Street Racing Problem: Fatalities and Damages Available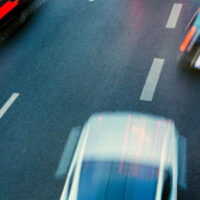 Call it youthful indiscretion, call it unbridled testosterone, but whatever you want to call it, drag racing (also called street racing) is a lethal and foolish pastime, and Florida has a problem. With relatively flat and typically well-maintained roadways, Florida presents the perfect place for would-be racers. These drag races often turn catastrophic and deadly, leaving families devastated. Street racing injuries are on the rise, and often it is innocent bystanders who suffer the worst fate.
Fortunately, injured people may be able to collect substantial cash compensation for injuries when caused by these illegal and reckless races, but there are strict deadlines for getting compensated. This is why it is so important to work closely with a central Florida injury lawyer near you.
Understanding Fatal Drag Racing Incidents 
According to Arizona State University's Center for Problem-Oriented Policing, there are literally hundreds of deaths each year, directly attributable to street racing. However, it is very difficult to place an exact number, because once a race is over, it is often difficult to know whether it was indeed a race or just a speeder.
Examples of Deadly Drag Races 
The family of one Florida woman, Margaret Chance, requested help from the public in finding the person or persons responsible for killing her on January 28, 2020. The Sun Sentinel reported on the matter, and a graphic video demonstrates just how serious these crashes can be.
Compensation Available to Families of Those Killed in Drag Racing Incidents 
It is really not appropriate to call these accidents. Accident implies a mistake. When people make the decision to race on public roadways, greatly exceeding the posted speed limits, they are acting recklessly and carelessly with complete disregard for the other people who are just trying to get home to their families. So when a life is lost from these types of crashes, the close family may be able to recover damages under several theories in Florida:
Survival Claims. Under Section 46.021 of the Florida Revised Statutes, potential lawsuits do not die with the person. Instead, they accrue or "pass" along to the estate. This means that the deceased victim's estate can file suit to recover the money the person would have been able to recover had he or she survived. Damages in these cases include:

Pain and suffering
Medical expenses
Property damages
Loss of income to the estate
Wrongful Death Claims. Likewise, the surviving heirs and next-of-kin of the deceased victim may also be able to file suit on their own behalf. A wrongful death action, unlike a survival claim, is where the loved ones are suing for their own losses, including:

Loss of financial and economic support
Loss of future earnings
Loss of emotional support
Loss of consortium and society
Aggressive Representation is Needed 
When a drag racing incident has caused catastrophic losses to your family, you need aggressive and experienced representation from an attorney who will take the time to get to know you and your loved ones and put you as a priority from day-one. Call a Kissimmee auto accident lawyer at the Draper Law Office today, and set up a free initial case evaluation to learn more about your rights.
Resources:
popcenter.asu.edu/content/street-racing-0
sun-sentinel.com/local/broward/miramar/fl-ne-miramar-street-race-fatal-20200206-j2q53p5skff5tehlyfbo6cfjkm-story.html