How Can Tractor Trailer Accidents Be Prevented?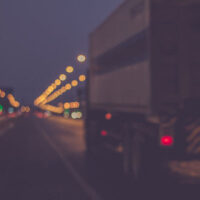 A number of tractor trailer accidents in Florida have made the news in July 2022. At the beginning of the month, the driver of a tractor trailer lost control over the vehicle and struck several cars before coming to a stop on Interstate 95. Local police say the driver was suspected of being under the influence while driving.
Another incident in the middle of the month involved a tractor trailer that went off the right side of the Interstate 10 highway.
Why are tractor trailer accidents so dangerous?
Tractor trailer accidents can be particularly dangerous because of the sheer sizes of these vehicles. Under federal law, trucks can weigh up to 80,000 pounds when they're fully loaded. That means they're 20 times heavier than the average car, which weighs just more than 4,000 pounds. Because of their massive sizes, trucks can cause significantly more damage than an average car crash.
Semi-trucks have the cab and the cargo connected at a joint. This construction can cause jack-knife accidents, where the front of the vehicle and the back stop moving in one direction. The driver may not be able to take back control of the full vehicle. In these accidents, the trailer can swing dramatically through parallel lanes of traffic.
The trailer in large trucks also causes a visibility problem. Unlike sedans, trucks don't have a rearview mirror. Instead, truck drivers have to rely on large side mirrors. Even with these mirrors, truck drivers often have large blind spots that prevent them from seeing vehicles driving next to them. These blind spots can be particularly dangerous when trucks are turning, because trucks must make wide turns and drivers can't always see vehicles that are next to them.
Finally, trucking companies often encourage drivers to push their limits in order to make more deliveries. Drivers may spend more than eight hours a day in the seat of their car, which can increase drowsy driving and lead to more accidents.
How can these accidents be prevented?
Most tractor trailer and semi-truck accidents can be prevented if truck drivers follow the same safe driving techniques that everyone is taught in school.
In other words, truck drivers should drive defensively. They should move slowly, and use their mirrors to make sure that lanes are clear. Drivers shouldn't operate moving vehicles while they're tired or have been using alcohol or drugs. Unfortunately, many truck accidents are caused by drivers who don't follow these basic rules of safety.
If you're driving a car, you can also exercise caution when you come up on a semi-truck or tractor trailer. Remember that these vehicles stop slowly and make wide turns, so you should keep your distance. If you can't see the mirrors on the side of the cab, the truck driver can't see you.
Contact an experienced truck accident attorney
If you've been the victim of a truck accident, you shouldn't suffer alone. Trucking companies are notorious for trying to avoid liability for accidents caused by their drivers. Contact the Kissimmee auto accident lawyers at the Draper Law Office for help.
Sources:
cnn.com/2022/07/02/us/i95-car-accident-dead-injured-florida-georgia/index.html
wtxl.com/traffic/multiple-accidents-on-i-10-in-leon-county-impairs-traffic-flow
ops.fhwa.dot.gov/freight/policy/rpt_congress/truck_sw_laws/index
epa.gov/sites/default/files/2021-01/documents/420r21003.pdf