Kissimmee Man Killed In Hit-And-Run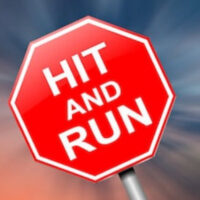 Hit-and-run accidents are practically an epidemic in Florida. A recent study showed that 25% of all vehicle accidents in Florida are hit-and-runs. The Florida Highway Patrol has launched a "Stay at the Scene" initiative to try and mitigate the prevalence of these incidents and it is against Florida state law not to stop at the scene of an accident at least long enough to provide contact information. However, Florida continues to have over 100,000 hit-and-run accidents each year, and they are expected to increase further as spring and summer near. Unfortunately, one such accident took place earlier this week. A 48-year-old Kissimmee man was attempting to cross Highway 192 at approximately 9:00 p.m. when he was hit by a white sedan. The driver of the white sedan took off, leaving the pedestrian dead at the scene. Police have so far been unable to locate the driver. No license plate number was obtained, however, officers stated that the white sedan should have damage on the front left side, and are encouraging anyone who may have information about the driver or vehicle to call 407-737-2213.
Hit-and-Runs in Florida
Florida is a no-fault state, which can help to mitigate the devastating effects of a hit-and-run accident, as your insurance company is required to cover your injuries regardless of who was at fault and whether you know the identity of the other driver. However, this is only really a saving grace in instances of non-permanent injuries. Although Florida is a no-fault state, there are exceptions to the rule. For instance, if an individual is permanently injured or disfigured, they can bypass the no-fault limitations to file a claim with the other driver's insurance provider or bring a personal injury (or wrongful death) lawsuit against them. Naturally, this becomes more difficult to do when you don't know the identity of the other driver. Luckily, there are a number of things you can do to help increase your chances of finding the driver. Additionally, an experienced Kissimmee car accident lawyer can help you determine the best possible course of action, and help you realize options that you weren't aware were available. An auto accident lawyer can also help you navigate the process by filing claims with your uninsured motorist coverage, PIP coverage, and/or healthcare insurance providers.
What to do If You're in a Hit-and-Run
If you're in a hit-and-run, resist the urge to drive after or pursue the other driver in the event that you are able to. Someone fleeing the scene of a crash is breaking the law, and will likely not react well to being chased or confronted. Additionally, you may be injured and your car may have damage that you're not aware of. Instead, call the police immediately and try and get as much information on the car as possible while it is fresh in your mind. Writing down or recording the make, model, color, and license plate number (or any portion of these that you are able to) will all dramatically increase the odds of tracking down the person who fled. It's also a good idea to talk to anyone in the area who witnessed the crash; get their contact information and ask if they saw the car and remember any details. Once you are finished talking to police at the scene, it's important to seek medical attention as soon as possible, even if you don't feel like anything is "seriously" wrong. Injuries are sometimes internal or can take a while to show up. It's important to start documenting them right away.
Schedule a Consultation
If you or a loved one have been injured or even killed in a car accident that was not your fault, contact the Kissimmee auto accident lawyers at Draper Law Office and schedule your free consultation today.
Resources:
clickorlando.com/news/local/2021/02/12/kissimmee-man-killed-in-hit-and-run-crash/
wjhg.com/content/news/Florida-Highway-Patrol-releases-hit-and-run-statistics-for-2017-474327913.html