Motorcycle safety on the road, we can all make a difference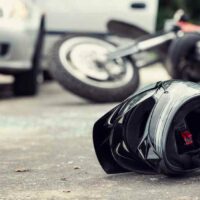 Central Florida has some of the best weather in the nation, but that doesn't mean there aren't a few cool stretches in the winter months. Like many other parts of the nation, when spring is in the air, motorcycles are everywhere. If you're someone who longs for the freedom that comes with riding on the open road, then it's important to respect your machine and focusing on improving your skills throughout your lifetime.
But that's only half the story. Motorists who don't venture onto the roadway on four wheels still have a major responsibility in keeping motorcyclists safe on the road.
Here are some stats from the National Safety Council:
In 2017, 5,172 motorcycle riders and passengers died in crashes. Fatalities among motorcycle riders and passengers have more than doubled in number since 1997.
• Motorcycles make up 3% of all registered vehicles and only .6% of all vehicle miles traveled in the U.S.
• Motorcyclists accounted for 14% of all traffic fatalities in 2017
• 28% of riders who died in a motorcycle crash in 2017 were alcohol-impaired
• 91% of riders who died in a motorcycle crash in 2017 were male
The vast majority of vehicles on the road are not motorcycles. They're cars and vans and trucks. It's quite possible that as a driver you rarely think about motorcycles. This of course is a problem. When motorcycles and other vehicles collide, it is usually the other (non-motorcycle) driver who violates the motorcyclist's right of way," according to a statement from the National Highway Traffic Safety Council. There is a continuing need to help other motorists 'think' motorcycles and to educate motorcyclists to be aware of this problem.
Why do drivers often violate motorcyclists' right of way?
• Motorcycles are relatively small and drivers don't see them
• Drivers don't anticipate motorcycles' movements
• The driver's view of the motorcyclist is obstructed, often by the vehicle's blind spots or other vehicles
• The driver is distracted
Driver education programs should emphasize these issues – especially in programs for mature drivers who may have diminished abilities.
36% of All Fatalities in 2017 Were Older Riders
Riders 50 and older made up 36% of all motorcycle fatalities in 2017, according to the Insurance Institute for Highway Safety. So-called "re-entry riders," who rode in their 20s and decided to take it up again in their late 40s to 60s face additional challenges today: more traffic, more powerful bikes, more distracted drivers and diminished physical skills.
If you're going to ride a motorcycle, it's important to commit to a lifetime of learning new skills and brushing up on the old ones.
At Draper Law Office, we understand the inherent risk that comes with riding motorcycles on the roadway, and that when accidents happen involving motorcycles, they can often be very serious. We all have to work together to do everything we can do to keep motorcyclists safe on the road.
Draper Law has dealt with Personal Injury and Wrongful Death cases for many years, and so if you or someone you know has been involved in a motorcycle accident. don't hesitate, call us at 407-846-0075.
Draper Law Office has been serving the community since 1984. In times of need, you can trust Draper Law Office!
Source: National Safety Council, National Highway Traffic Safety Council