Motorcyclist Killed In Kissimmee Crash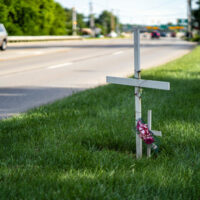 Motorcycles and other vehicles must coexist on Florida roadways. This can be difficult, as motorcycles are much smaller than passenger vehicles. This can result in major collisions among motorcycles and other vehicles.
Unfortunately, this recently led to a fatal crash in Kissimmee. A motorcyclist was killed after colliding with an SUV on the morning of March 29 on John Young Parkway, near Bermuda Lakes Lane.
The details of how the accident happened are unknown. The motorcycle rider, a 30-year-old man, was taken to a local hospital, where he later died. The driver of the SUV remained at the accident scene. They are not facing any criminal charges at this time.
The accident caused the northbound lanes of John Young Parkway to close from Columbia Avenue to Donegan Avenue. The roadway reopened several hours later.
Motorcycle Crashes vs. Car Crashes
If comparing motorcycle accidents to car crashes, motorcycle accidents are much more severe.
Motorcyclists are six times more likely to suffer fatal injuries than occupants of passenger vehicles.
Per vehicle miles traveled, motorcyclists are 27 times more likely to be killed in an accident than those in passenger cars. They account for 14% of all traffic fatalities. Motorcyclists are more likely to get into a fatal accident on weekends and between 12 p.m. and 9 p.m.
Damage is another main difference. Motorcycles are often totaled in an accident. While cars can be totaled in an accident, in many cases, they only sustain cosmetic damage. This is because motorcycles are much smaller and lighter than cars, so they don't do well in a crash. This means you will likely need to replace your bike after an accident, which can be frustrating.
Unlike car accidents, motorcycle accidents are often caused by other drivers failing to recognize the motorcyclist on the road. Why is this? While motorcycles are small, there are several reasons why drivers may overlook a motorcycle:
Motorists are not intentionally looking for motorcycles.
Dark-colored motorcycles tend to blend in, making them difficult to see.
Motorists are more likely to look for motorcycles during the spring and summer but not so much during the fall and winter.
Motorcycles frequently move around to avoid potholes and debris, so they often seem to appear out of nowhere.
Motorcycles have a much smaller profile than passenger vehicles and are therefore more difficult to see when a vehicle is turning.
Motorcycles often travel in a car's blind spot, so a driver may not see them when switching lanes.
It is difficult for automobile drivers to judge a motorcycle's speed, so motorcycles may seem farther away than they really are.
Contact Us Today
Motorcycles need to be careful around other vehicles. Traffic often moves quickly and drivers cannot always stop in time to avoid motorcycles and other small vehicles.
The Kissimmee motorcycle accident lawyers at Draper Law Office will take the time to thoroughly investigate the facts of the accident and determine who was at fault. Schedule a free consultation by filling out the online form or calling (407) 743-6628.
Source:
clickorlando.com/traffic/2023/03/29/traffic-homicide-investigation-closes-john-young-parkway-in-kissimmee/