Man Found Dead In Pond In Osceola County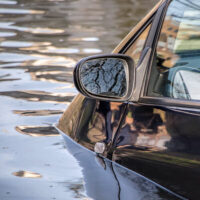 When a loved one is declared missing, we hope that they will be recovered alive. Unfortunately, though, that does not always happen. This is especially true when a car crashes into a body of water. Occupants are rarely able to exit the vehicle in time.
This was recently the case in Florida. A man who was reported missing was found dead in a submerged vehicle in Osceola County. The man's body was found on the afternoon of May 19.
The 36-year-old man was last seen driving a Cadillac ATS on May 15 near Ward Road and Bishop Landing Way in Buena Ventura Lakes. He was reported missing by family members.
On May 19, the Cadillac was recovered from a pond. It was towed out of a pond off Blue Bayou and Waters Edge Drive. The man was found dead inside the vehicle.
It was determined that the Cadillac was traveling south along Waters Edge Drive when the driver failed to negotiate the curve. The car went off the road and hit a utility box. The impact caused it to crash into the pond. The driver was trapped inside as the car filled with water. Sadly, the man drowned.
When a Vehicle Hits a Body of Water
If your vehicle ends up in a pond, lake, river, or other body of water, your first thought may be to panic. However, by remaining calm, you are better prepared to get out of the vehicle and survive.
If your vehicle is temporarily floating or sinking slowly, you should try to open the door or window. Time is of the essence, so act quickly. The more the vehicle becomes submerged, the fewer options you will have for exiting the vehicle safely. Be prepared to quickly remove your seatbelt, exit through the window, and swim up to the surface. However, this is an unlikely scenario, as vehicles tend to sink at a quick rate of speed.
Once the vehicle has become completely submerged, you still might be able to escape by waiting for the water pressure to equalize. This typically occurs after the vehicle reaches the bottom of the water. You should then be able to open the door or escape through a window. Use your feet and hands to find your way around and quickly make it to the surface. This can be difficult, though, if the water is very deep. Again, you need to act quickly.
Contact Us Today
A driver can easily lose control and end up in a body of water. Unfortunately, this type of accident is almost always fatal because people understandably panic and aren't prepared.
The Kissimmee car accident lawyers at Draper Law Office can help you if you or a loved one has been injured or killed by someone else's negligence. We understand the laws involved. Schedule a free consultation with our office today by filling out the online form or calling (407) 743-6628.
Source:
clickorlando.com/traffic/2023/05/19/vehicle-recovered-from-water-in-buena-ventura-lakes/