Speeding Related Deaths Remain High Despite COVID-19 Shutdowns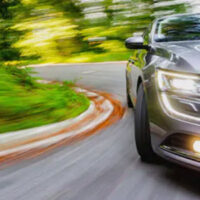 Earlier this year in May of 2020, a 12-year-old girl was killed on A1A in Brevard County while using a pedestrian crosswalk. This tragedy, like many others, highlights the serious problem with speeding in Florida. In response to that death, the speed limit was reportedly lowered from 45 MPH to 35 MPH. But just because speed limits are lowered does not mean that all drivers will obey. One of the more remarkable figures to consider is the financial toll that speeding takes, as well as the human toll.
If you or a loved one are seriously hurt in a speeding crash in Florida, you can need to work closely with an experienced injury attorney to make sure your rights are protected from start to finish.
Speeding Statistics 2020 
Per accumulated statistics from www.driving-tests.org, more than $40 billion is lost due to speeding each year. More than a third of all traffic fatalities involve speeding, and a pedestrian's chance of surviving a vehicle collision is about 90% when the vehicle is traveling 19 MPH or less. Once the speed gets above 20MPH, survivability decreases to 50% or less. Indeed, speeding is the single most significant and leading cause of highway fatalities in the United States each year.
Death Rates Not Dropping During Pandemic 
According to a July 2020 report from The Morning Call, fatalities have not dropped in relation to the COVID-19 shutdown. In March 2020, a nationwide shutdown was enacted, which closed businesses and sent millions of Americans home to work remotely or worse – to collect unemployment. One would understandably expect that with so many less drivers on the road, highway injuries and fatalities would significantly decrease. They have not, however.
Consider the Numbers 
Not every state has released complete data, but one state's data reveals a significant problem. According to the Pennsylvania DOT, folks in that state drove about 8.4 billion less miles than usual this year, largely due to the shutdowns. From March through May of this year (2020), the total combined fatality rate rose from roughly 10.92 deaths per billion miles driven up to a shocking 13.38 deaths per billion miles travelled. Per The Morning Call, this data comes from the Pennsylvania DOT and reflects an increased death rate, despite less travel.
Explanations for the Increase 
More research is needed to figure out the reason for increased deaths; however, one may speculate as to several potential factors that could have caused this trend. First, though people are driving less, they may be more rushed. Likewise, with law enforcement temporarily backing off of enforcement efforts and not pursuing arrests and citations during the height of the COVID-19 pandemic earlier in 2020, a lot of drivers felt emboldened and saw the opportunity to speed with impunity. Finally, alcohol and drug use is often associated with increases in mental health problems, such as depression.  The Washington Post has reported that the pandemic is pushing Americans toward what the paper calls a "mental health crisis."
Following a car crash, you really do not want to wait long to start thinking about how to protect your rights. Being compensated for injuries is just one piece of the puzzle. It is also important to make sure you can get the medical care you need, the funds to pay for future treatments, and avoid being pinned with liability for a crash you didn't cause. Call the Kissimmee auto accident attorneys at the Draper Law Office today and let us discuss your unique case facts in a private one-on-one consultation. There is never any charge for the consultation, so there is no risk or obligation.
Resources:
washingtonpost.com/health/2020/05/04/mental-health-coronavirus/
clickorlando.com/news/local/2019/12/26/12-year-old-girl-struck-killed-on-a1a-crosswalk-in-satellite-beach/
clickorlando.com/traffic/2020/05/01/speed-limit-officially-lowered-along-a1a-in-brevard-following-girls-death/
mcall.com/business/transportation/mc-biz-pa-crash-fatalities-covid-19-20200729-hukric54yzghhbtexzs3v7ppxa-story.html
https://www.draperlawoffice.com/5-stages-of-an-auto-accident-case/