What Happens After A Car Accident?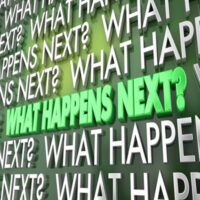 Getting into a car accident can be shattering. Not only do you need to repair or replace your vehicle, but you also may need time to recover physically and emotionally. You may also need to spend time negotiating with an insurance company to recoup any financial losses after the wreck.
Read on to learn about what happens after a car accident, and what you can do to set yourself up for a good outcome in a settlement.
Piecing your life back together after a car accident
The first thing to do after you were in a car accident is seek emergency medical treatment. You may have whiplash or a concussion, and it's important to your health to get appropriate care.
It's a good idea, even at this stage, to start a file with important post-accident paperwork. As you deal with different aspects of recovery, you can keep records and receipts in this file. This will help you keep track of your expenses stemming from the accident.
Once you take care of your immediate health needs, you'll probably need to figure out your transportation situation. You'll need to rent a car if your car was totaled, or if the car needs significant repairs. Add these receipts to your file. Also keep track of the cost to repair or replace any personal property, including your computer or phone, that were damaged in the accident.
Depending on the extent of your injuries, you may be out of work for several days or weeks. You should communicate with your job as soon as you can. Florida is an at-will state, meaning that your boss could fire you for any reason, including being in a car wreck. However, many companies are understanding if you are upfront about your situation. Keep track of how much time you spend off work or if you lose your job after the crash.
After making plans for your short-term and long-term transportation needs and talking to your employer, you'll need to focus on long-term medical care treating any ongoing physical or mental challenges as a result of the crash. This might include physical therapy or visits with a therapist. Again, keep bills and records from these visits in your file.
Negotiating a settlement with an insurance company
In Florida, you have up to four years after the date of the car accident to file a lawsuit, so you don't need to worry about a quick settlement following an accident. Insurance companies like to make quick offers before the full costs of an accident are known.
It's a much better idea to wait until you have a better idea of your full expenses after the accident. Sometimes you don't know the extent of your injuries, or the costs, for months after a crash.
Your file of all your costs and receipts will give you a stronger negotiating position when you're negotiating with the insurance company. Hiring an experienced Kissimmee auto accident attorney will give you another leg up in putting your life back together after an accident.  Call the Draper Law Office today.