1 Killed In Multi-Vehicle Crash In Osceola County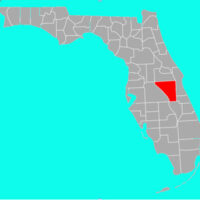 When driving, motorists need to be careful. They need to maneuver their vehicles properly and stay in their lane. Crossing into the adjacent lane – even just for a few seconds – can lead to a serious or even deadly crash.
This recently happened in Osceola County. A head-on crash involved three vehicles and killed one person. The fatal accident occurred on the morning of August 15 in Campbell.
A 21-year-old man from Orlando was driving a BMW X1 south on Pleasant Hill Road when he crossed into the northbound lanes, near John Young Parkway. He collided head-on with a Chevrolet Aveo, driven by a 56-year-old man from Kissimmee. The BMW then hit a Toyota Camry in the northbound lanes and overturned.
The drivers of the BMW and the Aveo were taken to a local hospital with serious injuries. The driver of the Aveo later died.
The driver of the Toyota, a 30-year-old man from Orlando, and his passenger, a 21-year-old woman from Orlando, both suffered minor injuries. The crash is still under investigation.
Dangers of Drifting Out of Lanes
Lanes in the roadways are in place for a reason. They keep drivers safe. When a driver drifts out of their lane, it puts everyone on the road in danger. On a multi-lane road like an interstate, it can force other drivers off the road. On a two-lane highway with oncoming traffic, it can cause a head-on collision.
You might have seen drivers drifting out of their lanes and into the wrong lane entirely. This is a dangerous scenario that is often caused by the following:
Distracted driving is a major issue. It's the most common cause of accidents, killing more than 3,000 people every year. Texting, eating, reading, talking to passengers, and changing the radio station are common distractions that can cause drivers to take their eyes off the road and their hands off the wheel.
There have been situations where the driver falls asleep at the wheel because they are simply too tired to drive. They do not pull over or get to their destination in time.
Medical emergency. A driver could have a seizure, a stroke, or other emergency issue while behind the wheel. This can cause the driver to take their eyes off the road, lose control, and cause a crash.
Alcohol and drug use. It's important to stay sober while behind the wheel. Even one drink can cause intoxication. If a person is too intoxicated, they could pass out or black out. It's easy for a drunk driver to drive recklessly. They may run red lights, hit pedestrians, drift in and out of lanes, and cause a serious accident.
Contact Us Today
When drivers are not paying attention or acting recklessly, they can cause fatal crashes.
The Kissimmee auto accident lawyers at Draper Law Office can assist you if you or a loved one has been involved in a crash. We'll work hard to get you the compensation you deserve. Schedule a free consultation with our office today by calling (407) 743-6628 or filling out the online form.
Source:
clickorlando.com/traffic/2023/08/15/major-crash-shuts-down-pleasant-hill-road-in-osceola-county/