6 Vehicles Involved In Kissimmee Crash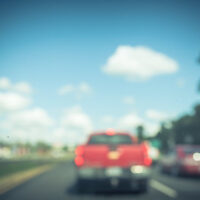 Car accidents can happen in a split second. On a busy road, one crash can cause a chain reaction and cause several other accidents.
This is what recently happened in Kissimmee. The impact of a rear-end accident caused six vehicles to sustain damage. The accident happened on the afternoon of March 11 near mile marker 242 on the Florida Turnpike.
Traffic congestion brought vehicles on northbound Florida Turnpike to a standstill. A 20-year-old Georgia man was driving a Honda when he rear-ended a stopped Cadillac. The man failed to slow down for the traffic jam.
The impact caused the Cadillac to rotate. It got pushed to another lane, where it was hit by an oncoming Lexus. The Cadillac was propelled again, causing it to rear-end a Chevy. This then caused the Chevy to rear-end a Hyundai. A sixth vehicle, a GMC, was damaged after a vehicle sideswiped it, but is still unknown which vehicle caused it.
Fortunately, nobody was seriously injured. The Georgia man suffered minor injuries. The driver of the Cadillac, a 49-year-old Pembroke Pines woman, along with a passenger, were airlifted to a hospital with non-life-threatening injuries. The four other drivers were not injured and remained at the accident scene.
The crash forced the temporary closure of all northbound lanes of the Florida Turnpike near Kissimmee for several hours.  The Florida Highway Patrol is still investigating the crash.
What to Know About Chain-Reaction Crashes
A chain-reaction accident occurs when more than two vehicles collide. What typically happens is that three or more cars may end up in a chain of rear-end collisions. This is common in traffic situations on freeways. Multiple cars could also collide to form a pileup. Pileups are more common in situations involving wrong-way drivers, large commercial trucks, or dangerous road conditions.
Chain-reaction car accidents involve physics. They are often catastrophic for those inside the first vehicle hit, since the collision must occur with enough inertia to force the vehicle into other cars. The energy from collision to collision lessens, so property damage and injuries will become less serious until the kinetic energy dies out and the vehicles stop.
There are often complex liability issues in a chain-reaction crash. Most occur due to one driver's negligence. However, there are situations in which multiple parties could share fault. Those involved in such a crash should seek legal help to determine liability and get compensation for all your damages.
 Contact Us Today
Florida drivers need to be focused on the road at all times. Busy roads such as the Florida Turnpike have many vehicles and one wrong move can cause a chain-reaction crash.
If you have been injured in a crash, the Kissimmee auto accident lawyers at Draper Law Office can help you understand your legal rights. We will assess your case and ensure you get the compensation you deserve. To schedule a free consultation, call our office at (407) 743-6628 or fill out the online form.
Source:
clickorlando.com/traffic/2023/03/11/florida-turnpike-shut-down-in-osceola-county-after-crash-fhp-says/