Different Parts Of A Car Insurance Policy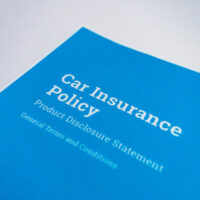 Florida residents are required to have a minimum amount of auto insurance when driving on the state's roadways. Insurance provides protection to consumers by covering certain circumstances and promising to pay for financial losses that occur under these circumstances. You may be aware that auto insurance protects you in the event of a car accident, but exactly how does it work?
You may be looking at your insurance documentation and feel confused. It may be helpful to know that insurance is divided into two main parts: liability and property damage. Read on to get an in-depth look at your auto insurance policy.
Liability
Liability covers property damage, bodily injury, and in some cases, uninsured motorists. Uninsured motorist insurance is not mandatory in Florida, although it is highly recommended, given that more than 20% of drivers in the state have no auto insurance.
Bodily injury liability insurance protects you if you are at fault for an accident. Your insurance company will foot the bill for claims that include medical expenses, lost wages, and pain and suffering.
Property damage liability insurance pays out in the event you cause damage to someone else's property. This includes other vehicles, as well as equipment, fences, and homes.
Uninsured motorists coverage covers you and your family directly. If you are injured by a hit and run driver or a driver who does not have auto insurance, your insurance company will pay you for any damages you suffer.
Property Damage
Then there is property damage coverage, which focuses more on what is damaged instead of who caused the damage. There are two types of coverage involved: collision and comprehensive.
Collision coverage pays for damage to your vehicle due to a collision with an object, such as another car, a tree, or a building. This coverage is optional but may be required by your lender if you are making payments on the vehicle. In the case of older vehicles, insurance companies will likely "total" the car and pay you the value of the car rather than paying to fix it.
Comprehensive coverage is also optional. It pays for damage to your vehicle caused by non-collision causes, such as fire, vandalism, theft, and floods. Damage caused by severe weather conditions such as hail, tornadoes, and winds is also covered. Comprehensive coverage also covers cracked or broken windshields.
Deductible
If you file a collision or comprehensive claim, you will have to pay a deductible first. A deductible is the amount that you pay out of pocket. The higher the deductible, the lower your premium. The most common deductibles are $100, $500, and $1,000.
Contact Us Today 
Insurance can be complex. By understanding your policy, you can get a better idea of what is covered and what is not.
A Kissimmee auto accident lawyer from Draper Law Office can help you deal with the insurance companies after a car accident. Let us assess your case and inform you of your legal options. Schedule a free consultation by calling (407) 743-6628 or filling out the online form.
Source:
https://www.insureuonline.org/consumer_auto_understand.htm#:~:text=Most%20auto%20insurance%20policies%20contain,%2Funder%2Dinsured%20motorists%20coverage.