Bicyclist Killed In St. Cloud Crash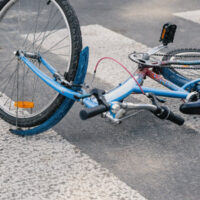 Many people ride bicycles for enjoyment and transportation. While bikes can be a good way to get around town, they can also be dangerous if other vehicles are around.
Sadly, this was recently the case in Osceola County. A bicycle rider was killed in a collision with a pickup truck. The fatal accident occurred on the morning of October 11 on Nova Road in St. Cloud.
The bicyclist, a 56-year-old man, was hit by a Ford F-250 on Nova Road, near Gator Branch Road. The man died at the accident scene. The truck driver was not injured. They remained at the accident scene. The crash is still under investigation.
Most Common Dangers for Bicyclists
Bicycle riders experience many dangers if they ride on the roadway with other vehicles. Some examples include:
There are situations in which bicycles want to get out of traffic, and rightfully so. Bikes are small and can very easily go between cars and other obstacles to get to their destination quicker. However, the main issue is that drivers of other (larger) vehicles may not see these bicycles next to them. And those who do may act intentionally and open their doors or engage in some other maneuver that causes an injury accident. So as a bicyclist, if you plan to pass over vehicles, you need to do so safely. It's a very risky undertaking.
Roundabouts are also dangerous, especially if they are larger ones with multiple lanes and exits. One of the biggest issues is that drivers do not always know how to navigate them (they may travel in the wrong direction, for example). This makes smaller vehicles such as bicycles at risk.
Parked vehicles. Parked vehicles are also dangerous for bike riders. Drivers may back up without looking. They may also open their doors without looking to see if anyone is coming. It's best to stay as far away from them as possible. If a bicyclist must ride in an area with a lot of parked cars, such as a parking lot, they should do so with caution.
Sometimes other drivers are not at fault. In some cases, the fault lies with the roadway. A pothole is an example of this. Potholes cannot always be avoided, but it's best if you can scan the road ahead and anticipate them. Otherwise, they can cause loss of control, which can result in a serious accident. In a pothole accident, the government agency in charge of road maintenance may be held liable. 
Contact Us Today 
Bicycle accidents are often catastrophic and even deadly, especially if motor vehicles are involved. If you have been a victim, seek legal help right away.
The Kissimmee auto accident lawyers at Draper Law Office can help you with bicycle crashes and other personal injury cases. Contact us right away to file a claim. To schedule a free consultation, call (407) 743-6628 or fill out the online form.
Source:
wesh.com/article/bicyclist-pickup-truck-crash-osceola-county/41585948#