City of Kissimmee receives Quiet Zone Designation for trains passing through Downtown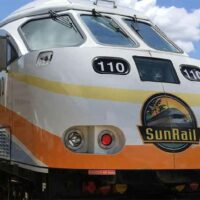 The City of Kissimmee received the Quiet Zone designation after making safety improvements in February 2021, which will allow for trains passing through downtown Kissimmee, between Donegan Avenue and Clay Street, not to blow their horn during regular operation.
The Quiet Zone designation means trains will not sound horns but may still do so for any emergency or other safety reasons. Crossings within the quiet zone went through safety enhancements. Some of the updates included median, signage, and striping improvements. Also, train crossings are equipped with active warning devices with flashing lights, gates, warning train detection systems, and power-out indicators.
Trains conductors and motorists can quickly identify an active Quiet Zone by the "No Train Horn" sign next to the crossing. Motorists and pedestrians must continue to follow safety guidelines such as not stopping on tracks, staying behind the white line if traffic is stopped in front of your vehicle, and making sure the vehicle can clear the tracks entirely before crossings.
With continued residential growth and development of downtown Kissimmee, the Quiet Zone designation will make the residents' overall downtown experiences more enjoyable with less noise produced by trains.
For more information about the City of Kissimmee, visit www.kissimmee.gov.