Early Christmas morning car crash leaves driver dead, pedestrian seriously injured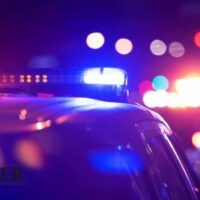 Christmas Day sadly began with a car crash that left a driver dead and a pedestrian seriously injured.
Around 2 am on Christmas morning a 43-year-old Orlando man was driving northbound on Forsyth Road when he lost control of his Toyota Camry and struck the curb, collided with a sign and nearby internet box which caused the car to overturn, strike a utility pole and partially eject the driver.
A 21-year-old man was walking on a nearby sidewalk and was struck by the car and seriously injured. The driver of the car was pronounced deceased on scene. The crash remains under investigation.
Tragic accidents like this are terrible at any time of the year, but when they occur on a day like Christmas, the severity is unfortunately magnified.
At Draper Law Office we have  dealt with Personal Injury and Wrongful Death cases for many years, and we understand that these terrible incidents can be very challenging. It is our hope that this holiday season will be a safe one on the roads and one spent with family and friends.
Draper Law Office has been serving the community since 1984. In times of need call Draper Law Office at 407-846-0075.