Draper Law, Personal Injury and Wrongful Death Attorneys in Central Florida That Care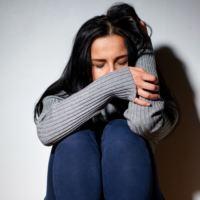 As you would expect, it can be difficult for family members to think about a lawsuit immediately after losing a loved one, but it is important not to delay receiving legal advice from an experienced attorney, and one that cares. Not only does a wrongful death action need to be filed within proper deadlines, acting quickly can help ensure that evidence is gathered properly and correctly for your case.
Since 1984, Draper Law Office has worked swiftly and efficiently for their clients because they care about the outcome of every single case and every single client. Personal injury accidents that are unfortunately fatal can be the basis of a wrongful death claim, including:
• Auto accidents
• Construction accidents
• Slip-and-fall accidents
• Dog bites and animal attacks\
• Truck accidents
• Pedestrian accidents
• Motorcycle or bike accidents
• Drunk driving accidents
• Maritime and boating injuries
• Workplace injuries
• Amusement park and water park accidents
If you or a loved one have been injured to no fault of their own, or if a wrongful death has taken place and you need the best in legal advice in Central Florida, call Draper Law Office. They'll fight you, and they'll fight for you to win!