Head-on collision in Osceola County leaves three dead and two seriously injured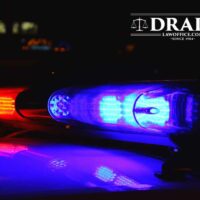 Three people were killed and two others suffered injuries in a head-on collision in Osceola County on Monday morning. The accident occurred on State Road 60 around 5:25 a.m.
A 21-year-old woman from Royal Palm Beach was driving an SUV southbound on S. Kenansville Road when she traveled into the northbound lane and struck head-on into a pickup truck being driven by a 37-year-old man from Okeechobee.
Both drivers were pronounced dead on the scene, as was one of the passengers in the pickup truck. The other two other passengers in the pickup truck that was struck head-on, all from Okeechobee, were taken to Raulerson Hospital with serious injuries.
Everyone was wearing a seatbelt at the time of the accident except the driver of the SUV. The crash is still under investigation, and FHP did not include in the accident report whether alcohol played a factor in the fatal crash.
Draper Law would like to offer our condolences to all involved in this terrible tragedy. We would also like to remind the community that as we continue into the holiday season we all need to avoid being distracted while driving. Traffic will continue to increase and people's minds will tend to be on the holidays.
At Draper Law Office we have been dealt with Personal Injury and Wrongful Death cases for many years, and so it is our hope that this holiday season will be a safe one on the roads and one of time spent with family and friends.
Draper Law Office has been serving the community since 1984. In times of need call Draper Law Office at 407-846-0075.