How To Avoid Common Car Accidents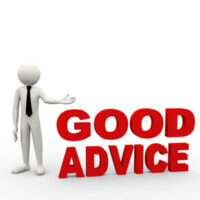 If you drive enough, you know that accidents happen. Even a minor car crash can cause a lot of inconvenience, as well as medical bills, missed work, and higher insurance premiums.
Your best defense is to understand the most common types of car crashes and how to avoid them. Here's what you need to know to stay safe while on the roadways.
Rear-End Crashes
Rear-end collisions are the most common type of crashes. The good thing is that they are easy to avoid. Here are some tips:
Keep your distance. Stay far enough behind the car in front of you so you can stop safely. A good rule of thumb is the three-second rule. Increase this in inclement weather or if you drive a heavier vehicle.
Avoid distractions. Be alert at all times. Don't take your eyes off the road, even just for a second. That's enough time to rear-end a vehicle.
Avoid fatigue and intoxication. Only drive when you're well-rested and not impaired by alcohol or drugs.
Solo-Vehicle Accidents
Solo-vehicle crashes can happen in a number of ways, including run-off-the road accidents and crashes with road barriers and animals. Your best course of action is to stay on the road. Here's how:
Don't drive too fast. Speeding is one of the top causes of motor vehicle fatalities. It can also cause you to lose control of your vehicle. Too much speed is dangerous, so slow down.
Know when to adjust your speed. Make sure you can maintain control, especially in inclement weather. Slow down to avoid skidding and hydroplaning.
Pay attention. Even if you're the only vehicle on the road, distracted driving can still cause a serious accident.
Parking Lot Accidents 
Parking lot accidents are common causes of auto damage. Any time you park your vehicle, you run the risk of someone hitting it. Here are some tips to keep your car scratch-free:
Park away from traffic. If you can, park further away. The busiest areas of a parking lot see more cars, which means an accident is more likely.
Stay in the lines. Park in the center of a parking spot, if possible. When you're too close to a parking line, you run the risk of your car getting dinged by swinging doors.
Consider a parking garage. Parking garages are generally safer than parking lots and street parking.
Intersection Accidents
Crashes are also common at intersections. Drivers may be distracted and run stop signs. They may be in a hurry and not paying attention.
You can avoid accidents by pausing before entering an intersection. Be cautious when approaching a yellow light.
Contact Us Today 
Car accidents can happen in a number of ways. Learn how to stay safe and avoid them when on the road.
If you have been involved in a crash in the Central Florida area, seek legal help from a Kissimmee auto accident lawyer from Draper Law Office. We understand car accidents can have long-term repercussions. Schedule a free consultation by filling out the online form or calling (407) 743-6628.
Source:
travelers.com/resources/auto/safe-driving/7-common-car-accidents-and-how-to-avoid-them