How to Talk to your Adult Children About your Divorce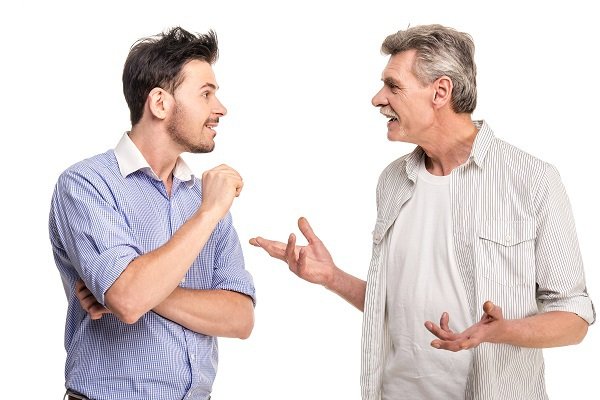 For divorcing parents, talking to the children about the divorce is nearly always a stressful conversation. The right time to talk to your child about your divorce and the right amount of information to give depend largely on the child's age and maturity level.
This does not stop being true when your children are adults. A parent's divorce can be upsetting at any age. Even though your child is an adult, he or she still needs your emotional support, especially during stressful times like your divorce.
Respect them Enough to Give them a Sufficient Explanation
Parents of young children are advised to give their children age-appropriate explanations of their divorces. Depending on the child's age, this could mean leaving a significant amount of information about the divorce out of the conversation, focusing on the changes the child will experience like one parent moving out of the family home.
Your son or daughter is no longer a child. He or she deserves enough of an explanation about your divorce to understand what happened and what will happen next. You can do this without blaming your spouse or disclosing personal information, such as an affair partner's identity. A sufficient explanation of the mechanics of your divorce does not have to violate your privacy or your spouse's.
Give them the Space they Need and Answer their Questions
Your son or daughter will likely have questions for you. You should anticipate these before your conversation and develop a few answers for them. Again, your child does not need all the "dirty details," but he or she should be able to end the conversation feeling like he or she has a handle on why your marriage ended, when your divorce will be finalized, and what to expect in the future with regard to your living situation, your relationship with your former partner, and how this will impact family dynamics.
Focus on the Future
With children of any age, the focus of your divorce conversation should always be the future. Talk about how the divorce will impact them. With an adult child, this could mean alternating holiday celebrations and making new plans for graduations, weddings, and other upcoming events. The divorce could also impact your relationship with your grandchildren. Talk about your goals for the future and what you want from your relationship with your children and grandchildren in the coming years.
When your child was a minor, the court could create a parenting schedule for him or her. Now, this is no longer the case. No court can make your child have a relationship with you; it is up to your son or daughter to draw the boundaries of your relationship and maintain contact with you.
Work with Draper Law Office to Complete your Divorce
Once are at the point where you know staying married is not an option, speak with an experienced divorce lawyer about how to proceed with your divorce. Call Draper Law Office today at 866-767-4711 or visit our firm online to schedule your initial consultation in one of our two convenient office locations.