Is Divorce Mediation Right for Me?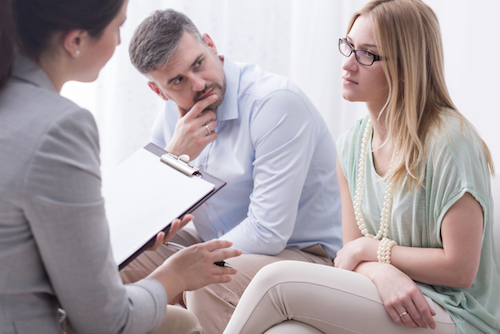 When you think of the word divorce, it can summon images of dramatic courtroom battles where former spouses go after one another over issues such as property and custody. In reality, most divorces never go to trial at all. Instead, the majority of these cases are settled between the parties with the assistance of their attorneys. One means that many people use to reach a settlement is divorce mediation. This process offers a solution for those seeking to resolve their divorce without resorting to judicial intervention.
What is Divorce Mediation?
Divorce mediation is a process where you and your former partner can meet with a neutral third party called a mediator in order to attempt to reach an agreement about the terms of your divorce. The mediator, who is often an attorney, is not on either person's side but is there to meet with each of you to understand your position and help broker an agreement which satisfies both parties.
One benefit of mediation is that it allows the parties the flexibility to craft an agreement which fits their unique circumstances. The process also allows the parties time to work through their differences with the aid of a trained mediator and the advice of their respective counsel. Divorce mediation can be voluntary, and in some cases, it can be ordered by a court. For instance, with respect to child-related matters, Florida law provides that where a family mediation program is in place and the court must refer "all or part of custody, visitation, or other parental responsibility issues as defined in s. 61.13" to mediation.
How does it Work?
To start the divorce mediation process you and the other party will choose someone to serve as your mediator, or one may be appointed to your case. Then, both you and your attorney will gather information in preparation for mediation such as necessary documents and, in some cases, a statement of your position and proposal for settling the case.
A date and location will be decided upon, and then, depending on the case, you can spend hours, multiple days, or even months negotiating the terms of their agreement. The mediator will usually meet with each person and their counsel at the beginning to understand their position and then proceed to go back and forth between the two sides in an attempt to help you settle. Mediation negotiations are confidential so if the parties are unsuccessful, what they have stated during this time cannot later be used in court. If you can agree, you will enter into an agreement which memorializes the terms of the divorce.
Is Divorce Mediation Right for Me?
Divorce mediation can be a positive choice for parties who wish to settle outside of court. This process is also less expensive and time-consuming than going to trial. Additionally, those who want to develop an agreement which conforms to their situation may benefit from this process. Divorce mediation is going to work better for those who are more inclined to be cooperative and compromise on issues, but it can still be a useful way for more adversarial parties to reach an agreement. However, for individuals in high conflict or who have a history of abuse, divorce mediation may not be an equitable or appropriate way to reach a settlement.
Using an alternative means to reach a divorce settlement can be a good option in some situations. However, it is crucial that you meet with an experienced family law attorney to help you decide if divorce mediation is right for you. At the Draper Law Firm, we have understand and have experience helping people through the divorce mediation process. To learn more about how we can assist you during this time, contact us today online or call 866-767-4711. We are here for you.